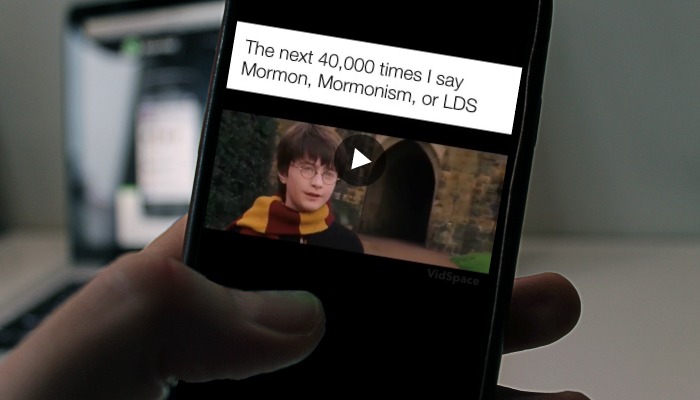 As you already know, President Nelson recently urged members of The Church of Jesus Christ of Latter-day Saints to no longer refer to themselves using their popular nickname, "Mormons." The updated style guide for the name of the Church also discourages the press from using terms like "Mormonism," and "LDS."
The public had mixed reactions to the announcement. Many people across social media (even members) mocked the news. Others took it in stride but comedically acknowledged the difficulty of breaking the habit. Here are 10 of the best memes we could find that are worth looking at:
1. It really is a made-up nickname
2. Twitter got pretty hostile when they heard the news
#LDS #Mormon pic.twitter.com/OXFp0K98PN

— Mormonger (@Mormonger) August 19, 2018
3. When LDS Living found out…
Our office rn pic.twitter.com/jQkPFvFdPP

— LDS Living (@LDSLivingMag) August 16, 2018
4. Make sure your volume is on for this one
5. I look forward to this day
6. It may be long, but it's important
7. I see where this is going…
Me: The Church of Jesus Christ of Latter-day Saints issued new name guidelines, dropping the term "Mormon"

Wife: What news source said that?

Me: Mormon Newsroom

Wife: What news room?

Me: Morm– pic.twitter.com/TOM753cHrK

— Mormonger (@Mormonger) August 17, 2018
8. That escalated quickly
OK, this one is originally back from 2016 but seems to have coincidentally resurfaced after President Nelson's announcement. Hmm…
9. It is a bit of a mouth full
But exercise is good for you.
10. Social media went a little crazy
The Prophet: I think we should focus on Christ

Critics: pic.twitter.com/5LOChu34dy

— Mormonger (@Mormonger) August 18, 2018
What are your thoughts on the new guidance from the prophet? Let us know in the comments.