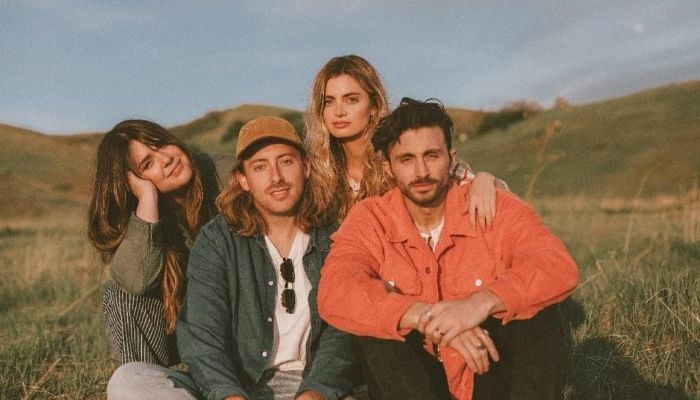 Are you looking for a good end of the summer playlist, but are worried about some of the messages being perpetuated in today's popular music? Look no further! We have compiled a list of 7 uplifting Christian songs to listen to right now.
You Say by Lauren Daigle 
As far as Christian songs go, "You Say" has been one of the biggest hits in recent years. This song has been covered by many other Christian artists including Anthem Lights and Boyce Avenue.
This song even won a few awards including GMA Song of the Year, a Billboard Music Award for Top Christian Song of the Year, and a Grammy Award for Best Contemporary Christian Music Performance/Song in 2019.
Favorite Line From the Song: "When I don't belong, You say I am yours."
The Ascension by Phil Wickham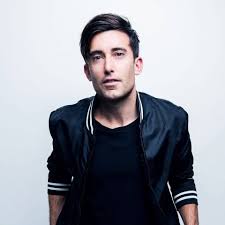 Phil Wickham has a unique tone to his voice that makes his lyrics feel so sincere. He is originally from San Diego, California, and is part of a family of musicians. He has released 9 albums over the last 18 years. This song was on his 2013 album of the same name.
In 2014, Wickham underwent surgery on his vocal cords. While he was healing, he was unsure if he would ever be able to sing again. He pondered on his life and wrote his 2016 album Children of God. He is married and has two daughters.
Favorite Line From the Song: "This is the start of something amazing
a moment when heaven touches earth."
Related Link: Why You Should Listen to Rap Music on Sundays 
Oceans by Hillsong United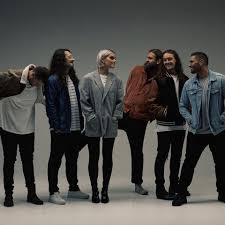 Hillsong United was a band formed in 1988 with the creation of with Hillsong Church. The leaders of Hillsong Church hail from New Zealand. There have been many members of the band over the years because it is in relation to a specific church.
The vocals for this specific song are provided by Taya Smith. This song was very popular when it was released in 2013 and continues to be a very popular song among Christians.
Favorite Line From the Song: "Where feet may fail and fear surrounds me, You've never failed and You won't start now"
Look Up Child by Lauren Daigle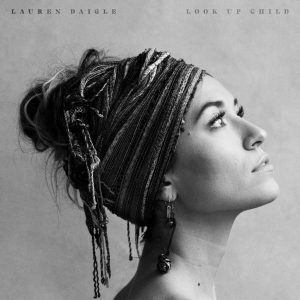 This is the title track on Daigle's latest album which was released in 2018. This album won the Grammy for Best Contemporary Christian Music Album in 2019. Overall, this song is about finding joy and looking up to God when we have trouble.
Daigle even performed this song on Jimmy Fallon! I don't know about you, but this was the first time I had ever seen a Christian artist perform Christian songs on a big talk show.
Favorite Line From the Song: "Even in our suffering, even when it can't be seen, I know You're in control."
Far Away by The National Parks
This song sounds like it's by members because it is. "Far Away" came out in December 2019 and is The National Parks' first Christmas song. While the band does not normally release Christian music, they are all members of the Church, so their music is always clean. 
The band consists of Sydney Mcfarlane on keys and vocals, Cameron Brannelly on drums,  and Megan and Brady Parks, a married couple on vocals, guitar, and violin.
Favorite Line From the Song: "And like the wise men I will ask, what can I bring when the angel's sing Hallelujah?"
Keep Me In The Moment by Jeremy Camp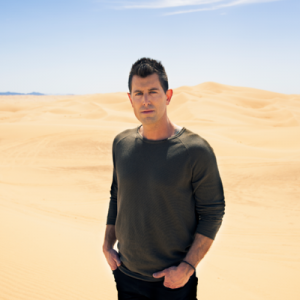 The beat of this song is infectious and it is obviously about living in the moment. Jeremy Camp has been a worship leader for most of his life at this point. He has released 9 albums of Christian songs in total and one of his songs was recorded for the soundtrack of Narnia: The Lion, The Witch, and The Wardrobe. 
Many of his early songs are about the lessons he learned in his first marriage. After being married for five months, his wife Melissa passed away from ovarian cancer. He later remarried and now has three children.
Favorite Line From the Song: "Singing oh Lord, show me what matters, throw away what I'm chasing after 'cause I don't wanna miss what you have for me."
Related Link: "EXPLICIT" Music is Dominating Top Charts Nationwide, Disturbing Stats Show 
Glory and Wonder by Mosaic MSC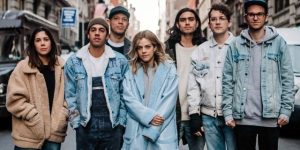 Mosaic MSC is a Christian worship band that was formed with Mosaic Church. They have released three albums and are led by Pastor Mariah McManus. The rest of the team consists of a large worship group within the Mosaic Church.
I had a companion on my mission who had very different musical tastes than I did. Somehow this was the only song we could agree on. So, we listened to it on repeat for weeks.
Favorite Line From the Song: "Jesus, greatest love, You take us as we are."
What are some of your favorite uplifting songs? Share in the comments.