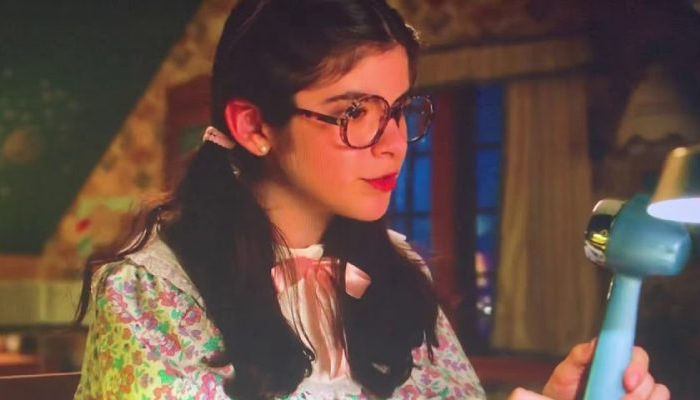 MILD "STRANGER THINGS" SEASON 3 SPOILERS
Season 3 of "Stranger Things" opens with Dustin returning to his friends in Hawkins, Indiana, from Camp Knowhere science camp. 
He pulls his friends together to climb to the tallest hill in town and set up a radio tower so that he can talk to "Suzie" the girlfriend he made at camp who lives in Utah.
As they hike they begin discussing why they need to set up a radio tower.
Max: I'm pretty sure people in Utah have telephones.
Dustin: Yeah, but Suzie's Mormon.
Lucas: She doesn't have electricity?
Max: Oh, that's the Amish.
Will: What are Mormons?
Dustin: Super religious white people. They have electricity and cars and stuff, but since I'm not Mormon, her parents would never approve.
Suzie is discussed regularly throughout the season as the smartest person Dustin knows. While other characters debate whether or not she is real. 
But does this amount to insulting Latter-day Saints?
Not even close.
Suzie ends up appearing in one scene in the final episode of the season.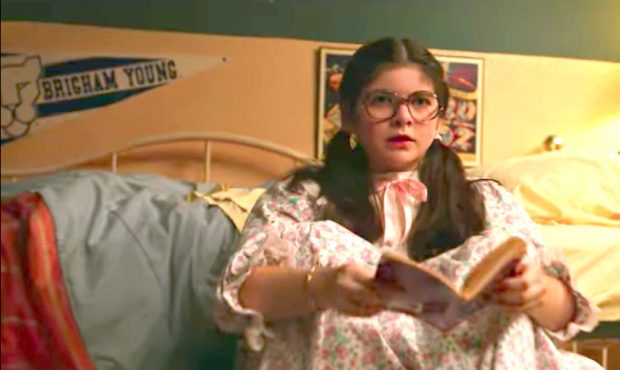 The camera lingers over her room, and we learn quite a bit. 
She's a big fan of pop culture. She has posters from "The Muppet Movie" and "The Wizard of Oz" and she sings a song from "Neverending Story."

She has great taste. She's reading "A Wizard of Earthsea" by Ursula Le Guin.

She's really into space. She has a star map, a painting of a nebula, and has the Planck constant memorized (while none of the other characters can find it).

She's a musician. She has a clarinet and sheet music.

She also has a BYU pennant on the wall.

From her interaction with Dustin, she seems to be generous, fun, brilliant, and petty by making him sing to get her to share the Planck constant.
From her one scene, she emerges as a complex fully-realized character. 
The "negative" aspects are either accurate or slightly exaggerated. And we own them. Members of The Church of Jesus Christ are "super religious." Our parents do tend to be protective. And while saying that Mormons are "white people" would be ignorant today, the show is set in 1985—before the Church's rapid growth in South America and Africa. 
Latter-day Saints do not often see representation this good in the media.
The last character on US Television who was a member of the Church came four years ago in the show "Quantico." We learned he was a Latter-day Saint when we saw a flashback of a wedding reception inside the Salt Lake Temple. Eye Roll Here.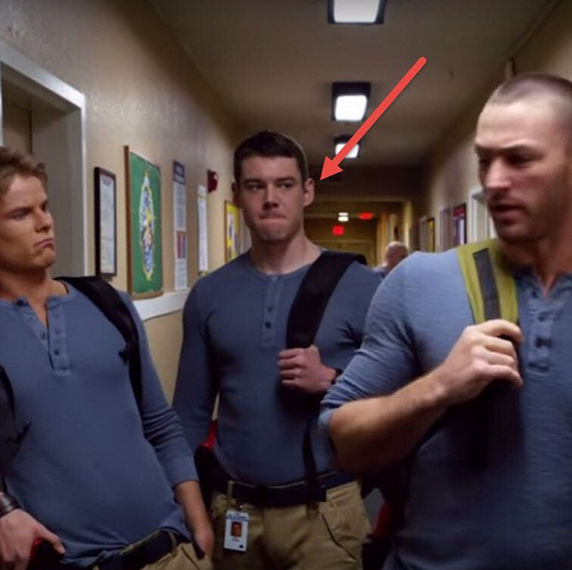 "Stranger Things" dispels many of the misunderstandings Latter-day Saints continue to fight. We're not Amish. We're not anti-science. And we're not punchlines.
Plus it shows an educated, ambitious Latter-day Saint young woman at a time when many seem to believe that our faith is repressed and backward about women. Showing such a dynamic character to the contrary should hopefully help dispel that idea for a season.
Representation matters. And despite making up 1 in 50 Americans, Latter-day Saints appear in nowhere close to 1 in 50 TV shows, let alone 1 in 50 TV characters.
"Stranger Things" having a member of the Church as a character is a positive step forward. The fact that the character isn't perfect, and that the Church in 1985 is described as "super religious white people" shouldn't be seen as a negative, but a step forward towards more authentic representation. 
For the show, which needed a convoluted way to excuse Dustin setting up a radio tower, having a girlfriend with overprotective Latter-day Saint parents is one of the more realistic and accurate depictions we get in the media.