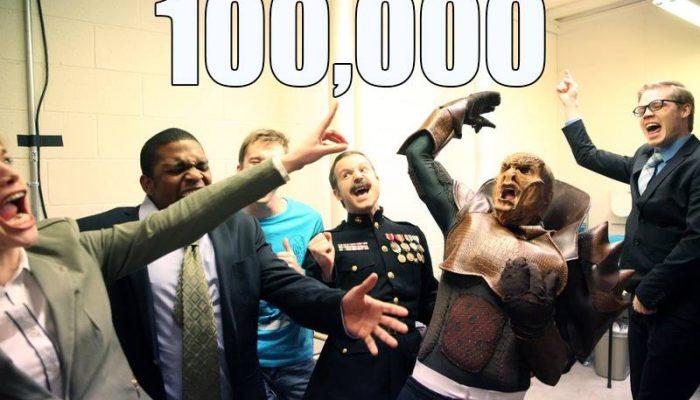 May 16, 2014
BYUtv's original sketch comedy show "Studio C" is getting big on Facebook. Today the show's page got its 100,000th like. The show made a big push to hit this milestone and even promised viewers that if the goal was met this week, fans would get to choose a fun and embarrassing task for cast members to complete on camera.
As soon as they reached their goal, "Studio C" posted this to their Facebook page:
We did it! A HUGE thank you to our awesome fans who have supported us through all four seasons — and also to new fans who are just now joining the #studioC partayyy.

We promised we would let you choose a funny, embarrassing task for the cast if we reached 100,000 likes this week. So here are the options (COMMENT below to vote; we'll film it soon):

1. Cast members get pies to the face — in slow motion
2. Cast members eat really hot peppers
3. Stacey pranks/scares other cast members when they're not expecting it
If you'd like to weigh in on what task the cast members will face, head over to the original post and leave a comment.