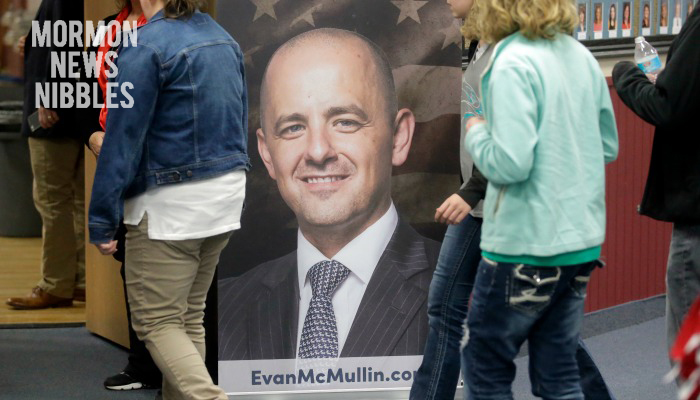 Daddy-Daughter Dance Goes Viral
BYU Grad and former BYU International Folk Dance Ensemble member Mikayla Ellison Phillips rocked the post-nuptial dance floor, but it was her father who really stole the spotlight.
The duo took an unexpected spin on the classic Daddy-daughter dance, vamping it up with classic hits like LMFAO's "Party Rock Anthem," Sugarhill Gang's "Apache" and "The Carlton" of "Fresh Prince of Bel-Air" fame.
And while her dancing background may lead you to believe this was all Mikayla's idea, videographer Bethany Petersen says otherwise.
"The first thing he (Nathan Ellison, aka Nate-Daddy) told me when meeting me the morning of the wedding was how excited he was for the daddy-daughter dance," Petersen said in an email. "He wanted to make sure I knew when they were going to be dancing and kept giving me an hour, 30-minute, 10-minute warnings leading up to the dance. He was so excited and was obviously looking forward to it all day!"
Nate-Daddy hopes the video will inspire other fathers to never pass up the chance to dance with their daughters.
Read more at KSL.
Elder Holland Tells Jewish Leaders About Elijah's Visit To An LDS Temple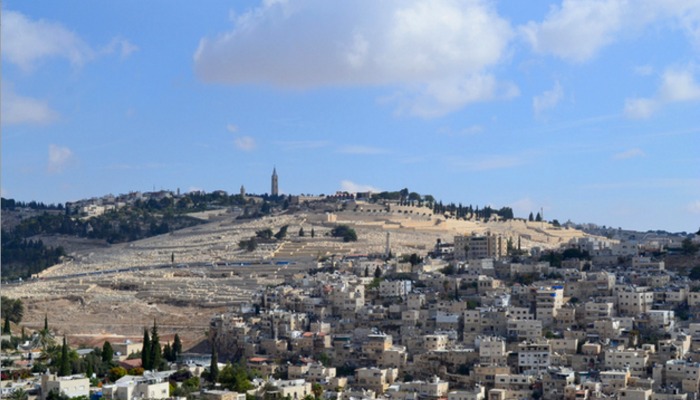 In honor of the 175th anniversary of Orson Hyde's dedicatory prayer over Jerusalem, LDS leaders, met by prominent Jewish leaders, convened at the Mount of Olives on Monday, October 24.
"Jerusalem as a city means everything to Latter-day Saints," Elder Holland said in a video from Mormon Newsroom. "It is the scene of the most significant moments of the Atonement and Resurrection.
Elder Holland commented that the rabbis have an intimate knowledge of the promises made to Peter, James, and John, as well as the prophesies regarding the gathering of Israel.  He went on to explain some of the details of the gather that the rabbis might be unfamiliar with.
"In 1830, a 14-year-old boy named Joseph Smith prayed to know what God would have him do and had a divine manifestation instructing him, among other things, that it was soon time for the scriptural promises given to ancient Israel to be fulfilled and that he, Joseph Smith Jr., would be instrumental in restoring the priesthood and powers that would bring to fruition those prophecies.
"Following the dedication of the first Latter-day Saint temple built in the tradition of but not with the luxury of the temple of Solomon, the young prophet Joseph Smith, by then 30 years of age, was visited by a series of Old Testament prophets who appeared and initiated the fulfillment of many of the promises we have been referring to today. One visitor was the prophet Elijah in fulfillment of the ancient promise recorded by Malachi . . .
"We know that it is a cherished Jewish tradition to leave an empty chair for Elijah at Passover. We feel we understand that tradition better than any non-Jewish group in the world because part of our history involves the return of Elijah and the filling of that empty chair. Furthermore, Elijah's return is crucial to Latter-day Saint theology, giving meaning to the 152 temples we have built around the world with many more to come."
Read more at LDS Living and read a Jewish report at Jewish News Service.
Mormon Voters Warned of "Mormocaust" By Pro-Trump PAC
Following Lou Dobbs' failed "MormonMafia" jabs which sparked chuckles across the Latter-day Saint community, Trump supporters decided to try for a second round, this time with the threat of a "Mormocaust."
This does not strike me as the argument that will finally win over Mormons for Trump. pic.twitter.com/QeqI95LhEy

— McKay Coppins (@mckaycoppins) October 30, 2016
Pax Dickinson is co-founder of WeSearchr, a Pro-Trump PAC that regards itself as an "information marketplace." So when he's not threatening an entire religion with genocide (in what can only be described as the most misguided attempt to convince Mormons to vote for Trump), he's creating poorly designed memes from un-based claims with the fervor of an angry 14-year-old.
Remember back in 2005 when middle schoolers still used gay as an insult?
Now, even the LDS Church has a website titled Mormon and Gay. Somehow, WeSearchr managed to choose the one attribute that not only doesn't affect McMullin's standing with Mormon voters, but could potentially make him even more appealing to the more liberal voters.
If you're going to insult a presidential candidate, make sure you're not over a decade behind the times. But, if you're set on sounding like a hateful artifact, maybe try cantankerous nutmeg sniffer, or misbegotten idle-headed hornbeast.
Read more at Heat Street.