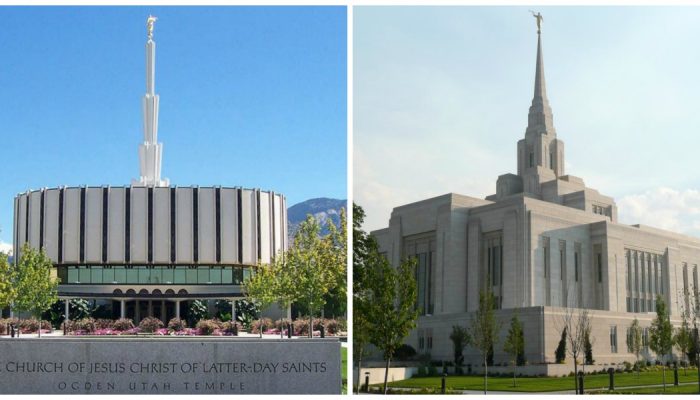 On Monday June 21, 2014, tickets for a public open house became available for the Ogden Utah Temple after three years of renovation. The temple has been closed since April 2, 2011.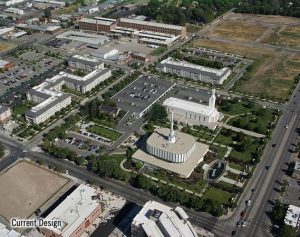 The temple was originally dedicated in 1972 by President Joseph Fielding Smith and was built next to the Ogden Tabernacle which was completed in 1956 (the last tabernacle built by the Church). The steeple of the tabernacle was removed during the renovations to give more prominence to the temple. The grounds, which take up an entire city block along Washington Boulevard (US Highway 89), now feature two beautiful water features, underground parking to replace the above-ground parking structure, and all new landscaping. The City of Ogden has cooperated with the Church, and Grant Avenue, the road behind the temple grounds, was reconfigured and beautified.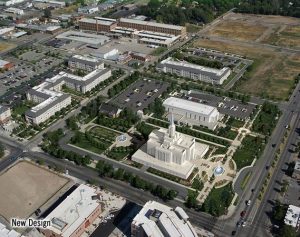 The 115,000 sq. ft temple has been a centerpiece of downtown Ogden, and with the renovations the city hopes to see a needed boom in business.
The general public, including children of all ages, is invited to attend an open house of the Ogden Utah Temple. Admission is free, but reservations are requested.
Reservations:  Open house tickets are available.
Open House Dates:  Friday, August 1, through Saturday, September 6, 2014, except for Sundays (August 3, August 10, August 17, August 24, and August 31, 2014)
Location:  350 22nd Street, Ogden, Utah – View Map
Dress:  Modest dress is requested.
Parking:  Parking attendants will guide you to an available parking space. Plan to arrive early to allow time for traffic and parking.
Tours:  Open house tours will generally last about an hour. Tours will begin in the tabernacle on the north side of the temple where a ten minute video will be presented. Following the video, there will be a tour of the temple. Guests are invited to visit the reception area after the tour to enjoy various displays about the temple and ask questions.
After the dedication, there will be a cultural celebration held commemorating the heritage of the Ogden region through narration, song, and dance on Saturday, September 20, 2014.
Temples are some of the most sacred structures for members of The Church of Jesus Christ of Latter-day Saints. They are not regular places of worship, but are considered houses of God that allow Church members to make formal commitments and covenants to Him. Because of the sacredness of the structure, after the public open house, admittance is limited only to members in good standing.
For more resources and information on LDS Temples visit mormontemples.org.