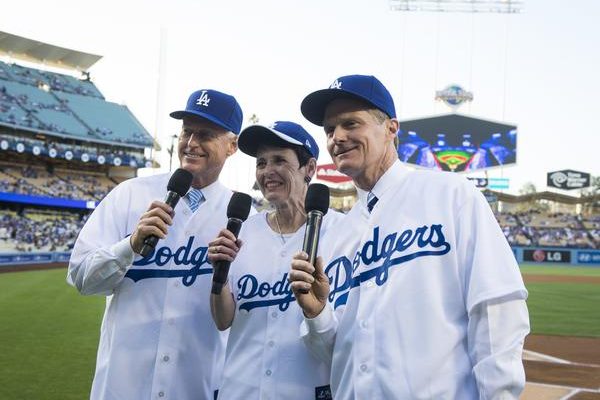 Last week we reported that Elder David A. Bednar of the Quorum of the Twelve Apostles would throw the first ceremonial pitch for the Dodgers game against the St. Louis Cardinals and according to the Mormon Newsroom, he did a pretty good job.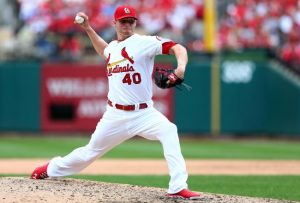 Elder Jerryl L. Garns, an Area Seventy, caught Elder Bednar's pitch right over home plate. Elder Bednar was joined by his wife Susan on the field.
Mormon actor, Kirby Heyborne and Emmy Award-winning television and film editor Erik Christensen, wowed the audience and opened the game with the national anthem.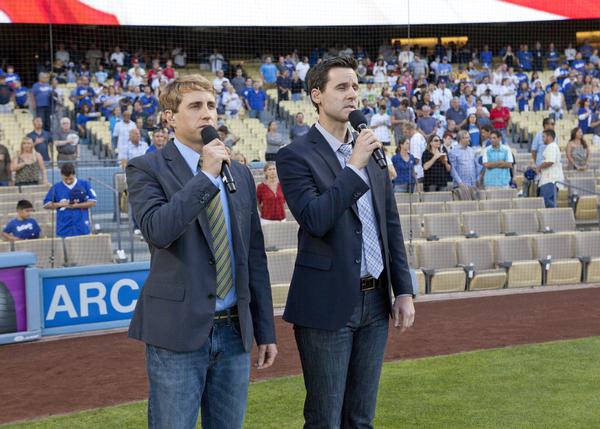 The Mormon Night at Dodgers Stadium has been an annual tradition for members of The Church of Jesus Christ of Latter-day Saints in Southern California for over 30 years. In his remarks, Elder Bednar thanks members of the Church for supporting this tradition and commented on the positive exposure the Church receives because of it. This years event brought more than 4,500 members from the surrounding congregations.
What do you think? Can we add Elder Bednar to the list of grandpas who pitch better than 50 Cent?