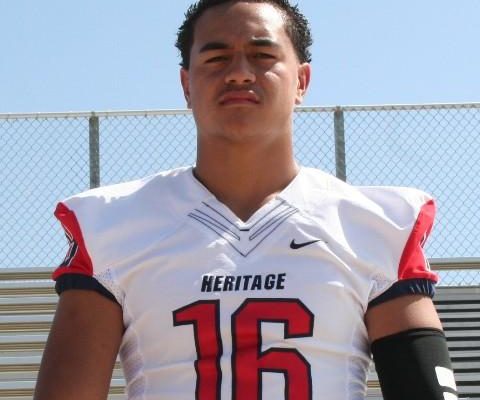 Sione Takitaki, a 6-foot-3, 240 pound freshman linebacker from Fontana, California was only in Provo for one month before being dismissed from the football team, this is according to TotalBlueSports.
Takitaki, is ranked the No. 24 inside linebacker in the nation and No. 49 overall prospect from California.
Currently, there is no information stating why Takitaki was dismissed or if he will be able to return to BYU, and after an announcement made earlier this year by athletic director Tom Holmoe, if there was an honor code violation the university will not discuss it. Holmoe said, the only circumstances the university will discuss it is if the player chooses to mention it or if the violation involved an arrest.
LDS.net will continue to update the story as new information becomes available.