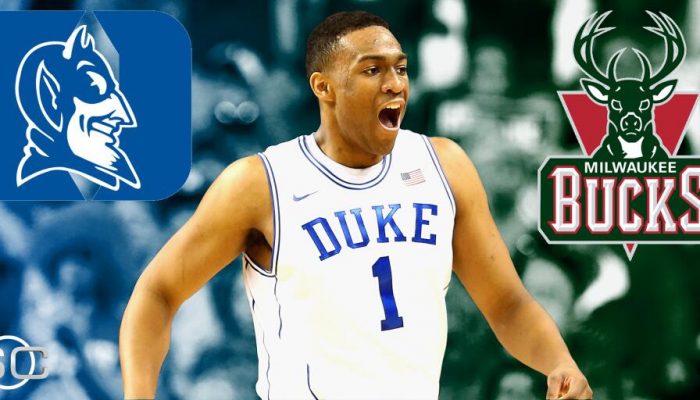 Jabari Parker has made history tonight as the second Mormon basketball player selected as the #2 pick in the NBA draft. He will be clad in Milwaukee green. Shawn Bradley, also a Mormon, was the first #2 pick, going to the 76ers in 1993.
The Bucks have been in need of a forward, a role that Parker can fit. He has the ability to put points on the board, his 19-point average at Duke is proof of that. He will be playing with Giannis Antetokounmpo, a promising small forward and now the second youngest player in the NBA. Their styles should compliment each other on the court, and it's a combination that will hopefully push the franchise up in the rankings. Milwaukee has been pretty irrelevant. Their last NBA Championship was back in 1971 and Jabari Parker is NBA-ready and has the potential to turn the team around.
In Milwaukee, Jabari will be a little closer to his home in Chicago. We are excited for Jabari and look forward to see what he'll do with the Bucks.