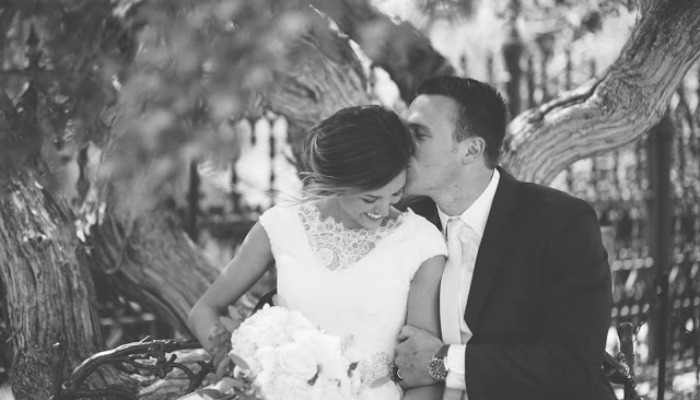 Republished From:

This article has been shared here by permission of the author. The original article can be found at
AggieLandMormons.org
. This is part two in a series on Taysom and Emily Hill. Part one can be found
here
.
Last fall, we sat down with Taysom and Emily Hill for an interview in their home in Provo, Utah. Among the topics we discussed were the lessons Taysom's football injuries had taught them both about the importance of trusting in the Lord. Since that time, Taysom's plans for his final season of college football have materialized, much to the delight of BYU football fans around the country.
In this post, we asked Taysom and Emily about their experiences growing up as Youth in The Church of Jesus Christ of Latter-day Saints. In their responses, you'll read about what they learned from their parents; when they first felt they had a personal testimony of the restored gospel; what lessons Taysom learned on his full-time mission; and what advice they would give to LDS Youth around the world. Through this post, we hope you'll see a glimpse of the blessings and strength that have come into the Hills' lives through their choices to take to heart Alma's counsel to "learn wisdom in thy youth; yea, learn in thy youth to keep the commandments of God" (Alma 37:35).
Q: What was it like growing up in a place where there weren't very many Mormons?
Emily: It was challenging at times because we definitely get made fun of. There are people who have heard the most ridiculous things about Mormons. I thought College Station was kind of a melting pot: I had friends who were Baptist, Methodist, Catholic, Hindu, all different religions. But I felt like I had a unique experience: I made a really close set of girlfriends from elementary school on that I stuck with, and they never questioned my faith or challenged my standards. There were definitely moments where it was hard because other kids would say things about Mormons that were so embarrassing in front of the whole class; but at the same time, I wouldn't trade that for living around all Mormons because I see their struggles, too. At least I could own that I was the different one. I'm the one who wore the one-piece swimsuit, and I'm the one who didn't show up to parties. I could own that because everyone knew I was Mormon. I loved living out in the "mission field." I loved having conversations that led to missionary experiences. I absolutely loved growing up in College Station.
Q: When did you know for yourself that you had your own testimony?
Taysom: I can't go back to a specific day, time, or experience where I said, "Oh wow, this really is true." I would say because I had so much love and respect for my parents, and hearing the things they taught me and seeing the things they believed, I just never doubted. I've never been one to doubt. There were kids that questioned. I grew up around a lot of LDS kids, and there was a wide range of LDS kids who were doing what they should be and kids who maybe weren't. I just never doubted. Growing up, I always attributed our success as a family to God. I attributed my success from a football standpoint to God. I just always believed. I never questioned or felt like I needed to have this light-bulb moment growing up, and I think because of that, I had spiritual experiences throughout my life. I remember as a young missionary, people would talk about an experience praying. I had done that, but my response was not this light-bulb moment. It was more like, "You already know the answer to this question. You don't need to ask me if this stuff is true." I had a number of spiritual experiences growing up. That's where I've always been, and I attribute it to my parents.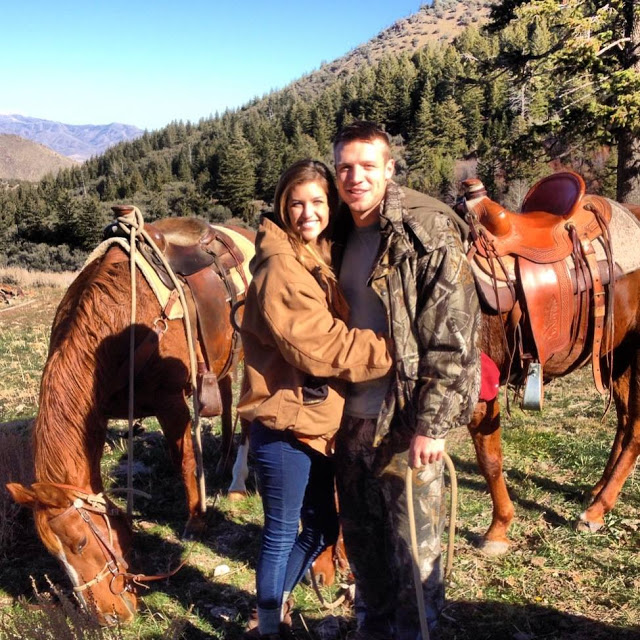 Q: Can you think of any experience you had when you were a Youth that really help you feel and recognize that you had your own testimony?
Emily: I felt like growing up, I always knew what was right. I always knew that going to church made me feel better. I never regretted going to church, and I knew that when I sat through Sunday school lessons or read scriptures, I felt good about it. But I hadn't had that "moment" that people talk about. Then, during my senior year, I was approached by a couple of guys who kind of cornered me into an anti-Mormon discussion. They had done their research, and they brought up some things that I hadn't even heard of. I mean they were yelling at me to the point of almost crying. Both of these guys were so passionate about what they were saying, and I was like a deer caught in the headlights. I said what I could, but there was a lot that I had never heard before. And so I left the discussion shaking, driving home trying not to cry, trying to figure out what I believe. I had professed to be so passionate about this religion, yet I hadn't even heard of half the stuff they just brought up to me.
It was over Christmas break, over the next couple of weeks, that I talked with my mom and dad a lot. I talked to them a ton. One Sunday, I was actually sitting down after church, doing Personal Progress and finishing that up when I came across a "faith" value experience. It said to look up a talk on faith and write down how you feel about it. I started scrolling through churchofjesuschrist.org. I typed in faith, and one talk that came up that was "Faith—the Choice Is Yours" by Bishop Richard C. Edgley. I don't why it caught my eye, but I clicked on it. Immediately within the first two paragraphs, I was bawling. It basically said to focus on the things you do know and not on the things you don't know. We might not know where Zarahemla is or how the Atonement really works or how it was even possible. But we know the important things and we can focus on that. That was exactly what I needed to hear. My dad talks about "personal, identifiable, revelatory experiences," and that was mine and has been an anchor for me. Now anytime a question comes up, I can think back on that, and I can rely on the things I do know because those are always going to be a lot more important than the things I don't know. That was my moment for me.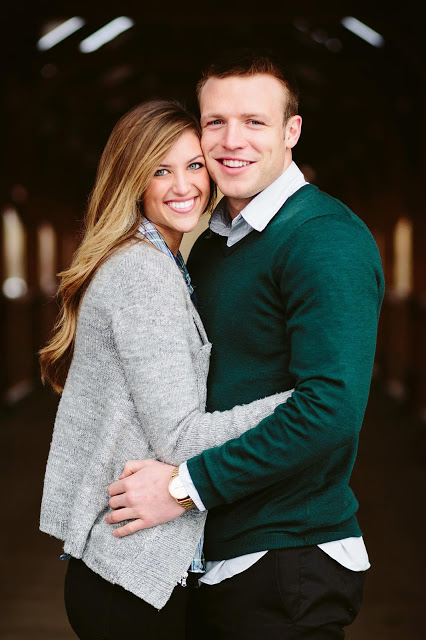 Q: Which leaders influenced you the most while growing up?
Taysom: I would say my family was my biggest example. My dad was my Young Men's leader when I was in the teacher's quorum. So he wore multiple hats. Also, I think seeing older siblings have a similar situation where one was being recruited and put that on hold to serve a mission and then went back and had a successful career, meant a lot to me. He really set the bar of what was expected out of me. I think my family was the biggest part of it all.
Q: Were there any specific lessons your dad taught you that made a big difference?
Taysom: Two lessons stick out in my mind. One from a spiritual side and one from a practical side. On the spiritual side, we know that church callings are never convenient. My dad never allowed that idea of inconvenience to get in the way of him fulfilling his role and responsibility. He had multiple leadership positions in the church. I never heard my parents complain or say no. I don't know if they purposely tried not to do stuff like that around the kids. I just never heard them complain. To them, it was always a joy to serve. The other lesson piggy backs off that: I've never met someone who works harder than my dad. He starts super early in the morning. Goes into the office, works all day, and then he'd come home and do work on the house. He literally never stopped. In between all that, he was going to fulfill church callings and all that stuff. I think more than what my parents said, the way that they lived, what I was able to observe from them, meant much more to me than anything they ever said.
Q: What things did your parents do when you were growing up that made a difference in your life?
Emily: One thing I think about is consistent early morning scripture study. It wasn't twice a week or when mom and dad are feeling up to it. It was every single morning. We woke up and read until you got to seminary age, and then you'd go to seminary. That was something that they never wavered on—we were always going to read together as a family. That and family prayer and family dinners. We're all still so close. We took a lot of road trips together. We spent a lot of time together just as a family. We didn't bring friends on trips; it was about spending time together as a family. Also, my mom did not let us fight. We would get in a few words, if we could, without her hearing; but if she was right there she nipped it in the bud immediately. I appreciate that now because we didn't really fight that much growing up. We didn't get to even if we wanted to. I think that's part of it. They've made family the center of everything.
Q: Tell us about an important decision you've made in your life.
Taysom: In Australia, about a year into my full-time mission, I got a voicemail from my mission president telling me that I needed to call my dad. He said everything is ok; there are no problems, but you need to call. I was so caught off guard. I had a conversation with my dad later that day, and he basically told me that because I entered the mission field in January, Stanford doesn't allow incoming freshmen to enter school middle of the year. It had to be in the summer or fall. So my dad called and told me that and basically said, "Look, Stanford wants you to cut four months off your mission so you can come home in 2011, redshirt that football season, and then play the next season." I told my dad on the phone right then that I didn't feel like that was the right thing to do. I felt like I had committed two years to serve the Lord, and I wasn't going to cut that short. I felt a prompting at the time I had that conversation, telling me that it wasn't the right thing to do. I told my dad that and we get off the phone. My mission president let me go to the temple, and I did a bunch of stuff to seek an answer; and I basically said I'm not going to cut my mission short. In the meantime, I started to receive a few notes from other universities while I was in the mission field, and one of them was BYU. I had a few conversations with Coach Doman and Coach Mendenhall, had some of other conversations with both BYU and Stanford again, and ultimately I ended up choosing BYU because it allowed me to finish my mission when I was supposed to and start school in January. That's how I got here.
Q: What is your advice to LDS Youth trying to balance church, school, family, and life in general?
Emily: I feel like in almost every fireside we give, I like to make the point that nothing is worth jeopardizing getting to the temple. We both talk about what it was like kneeling across the altar and being sealed. I tell them that people are going to try to convince you that being good isn't cool. If you are making friends with someone or being convinced by someone to do something that's taking you off that path that's leading you to the temple, I can promise you right now it's not worth it. That's a theme of ours, too. Nothing is more important than getting to the temple and making those covenants and staying true to them. Always keep in mind that that's the ultimate goal. I attribute our happiness to being married in the temple and knowing we're going to be together forever, to being solid members of the church. I just don't think we would have the life or relationship that we have otherwise. I like to tell them our story and that we're so happy—but this is why, and I point at the picture of the temple.
Q: If you could go back and serve a full time mission again, what is one thing you wish you could change or do differently?
Taysom: I wouldn't do anything differently. I loved my mission. As I look back at who I was when I came home compared to who I was when I started, the biggest difference was the ability to teach plainly and clearly. I think part of that came because my understanding of the gospel had grown so much. In terms of my familiarity with Preach My Gospel, I had that thing memorized front to back. But if I could do anything differently, maybe what I'd do is try to go out with missionaries more before my mission and pay close attention to how they teach. I think what separates a good missionary from a great missionary is his ability to teach and relate the gospel to other people. That's what I would say.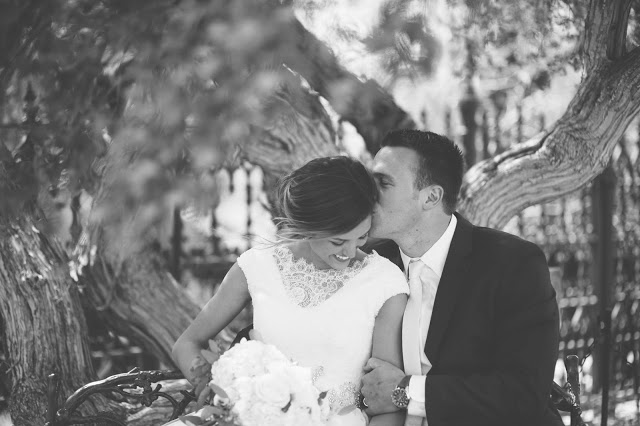 Q: Do you ever feel any pressure knowing there are Youth in the Church who look up to you?
Taysom: No, I don't. It's a humbling experience to be in a situation like this. Emily and I want to be good people, to be faithful servants to the Lord; so it's never been an inconvenience where we've felt pressure to do this. We do a number of firesides with youth and YSAs, and it's all been a great opportunity for us to serve. I certainly don't want to disappoint them by any means—from the religion side or from the practical side of being a football player—but I don't feel any pressure.
Emily: It comes really naturally for him, just to be that way. He's just a good person. When I first met him, that was the biggest overall characteristic I noticed: this guy is just good! I had never felt so much goodness radiating from someone. That's a natural thing for him. I think that's why he doesn't feel pressure to make sure that he's putting on a good face at all times in case someone is watching, because he doesn't have to think about it. That's just who he is. I've always thought that if I were a mom of a 10-year-old boy, I would hope that there was someone like Taysom in place for him to look up to, because you don't have to worry about him doing something stupid. Every little boy can idolize athletes, and it just so happens that Taysom's a combination of a great athlete and an amazing person.