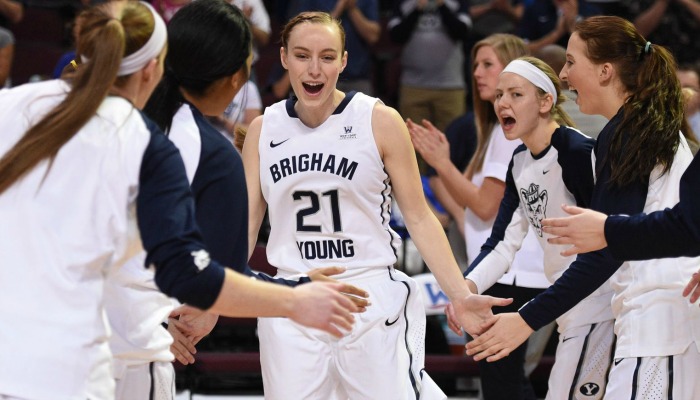 Lexi Eaton Rydalch, a member of The Church of Jesus Christ of Latter-day Saints, was drafted into the WNBA last week.
The Seattle Storm drafted Rydalch as the 26th overall pick in the third round of the draft, according to Utah Valley 360. Rydalch tweeted her excitement, saying,
Absolutely THRILLED to be drafted by @seattlestorm!! I've been watching them for years and look forward to playing for @jboucek!

— Lexi Eaton Rydalch (@LexiRydalch21) April 15, 2016
Rydalch played for Brigham Young University's women's basketball team. Rydalch's BYU career led her to become the university's second all-time leading scorer with 2,535 points. The 5 foot 10 inch guard was also named the West Coast Conference's all-time leading scorer for both men and women's teams.
The senior will graduate from BYU on April 21, 2016, and then head to training camp on April 24 to begin her WNBA career.