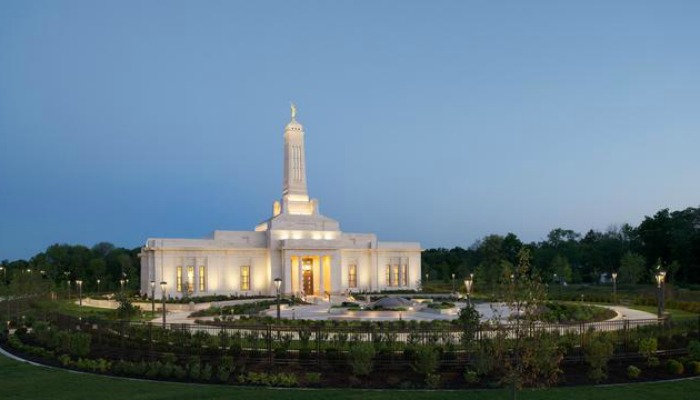 The Church of Jesus Christ of Latter-day Saints has invited the public to attend an open house for the Indianapolis Indiana Temple.
The open house will begin on Friday, July 17, and run through Saturday, August 8, 2015, excluding all Sundays and July 19, 26 and August 2. The temple dedication will take place on Sunday, August 23 in three sessions. 
The temple will serve about 30,000 Latter-day Saints from the areas of Indianapolis, South Bend, Lafayette, Muncie Fort Wayne, Bloomington and Champaign, Illinois.