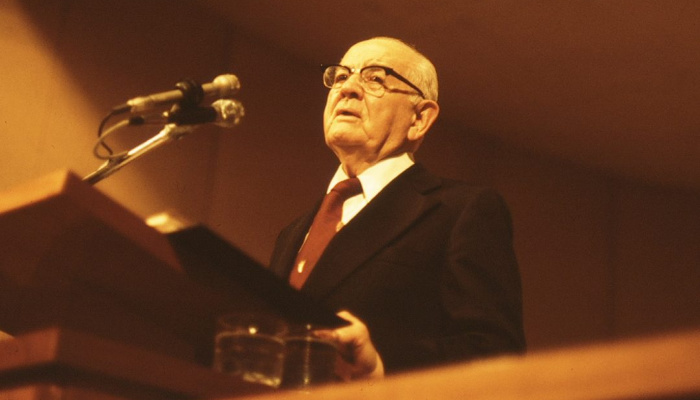 I got an unexpected couple of text messages from my mother today. She sent me a story about President Spencer W. Kimball you've probably never heard of, from a book you've probably never heard of.
The book is A Heritage of Faith: A History of the Wards of the Salt Lake Bonneville Stake of The Church of Jesus Christ of Later-day Saints. According to my mother, this book was only sold to members of that particular stake (but lucky for everyone else, I just found it in PDF form online). It covers the history of the stake from 1976 through 2014 and contains some wonderful stories relevant to our family (my grandmother belongs to this stake, hence the original access to the book). And, as it so happened, this was the stake President Spencer W. Kimball belonged to (yes, even the prophet has a home ward, stake, bishop, etc.).
But enough with the details! Let's get to the story. Here's what the book says about a 1982 visit from President Kimball to his home ward (grammar and punctuation retained; paragraph breaks added):

"Recalling President Kimball's calling made manifest in their ward:
"The entire Monument Park 2nd ward was present in Sacrament Meeting the day in which President Kimball ended 3 days of his personal fasting and prayer, because of his concern over the national drought that year.
"President Kimball took a unique direction in this Sacrament Meeting….speaking, then ending his address in prayer. As he spoke, he stopped for many seconds….looked upward to the chapel ceiling…then said 'Brothers and Sisters, the Lord has just made it known to me that the reason for the drought we have been experiencing is that we have become a nation of Sabbath breakers.['] He then began his prayer which was amazing to hear…
"he addressed Heavenly Father as GOD, creator and governor of the Universe. It was so very reverent and worshipful with infinite respect for His Godhood. President Kimball then prayed and promised the Lord that we would make new efforts to keep his Sabbath day holy. Within weeks, church publications began emphasizing the Sabbath, and within a week after that, the rains began to fall…and the nationwide drought was ended. As one little ward in Zion, we witnessed the prophet and the Lord working together on a global scale."
A rare occasion
I recently read a Facebook post from someone who expressed his feelings about our modern prophets more or less like this:
"If our modern prophets really are prophets, why don't they have miraculous experiences like the biblical prophets of old more often?"
I think this story about President Kimball provides some insight into that question. Was President Kimball seeing a vision? I'd like to think so, but I don't know. But vision or not—divine communication was taking place. God was talking to the prophet, in one form or another. And that's a miracle. I believe our modern prophets do have profound spiritual experiences. They may simply not feel the need to shout them from the rooftops. That's apparently my job (ba-dum ch). But those who share these experiences … they know. Sometimes our prophets may share them with the entire world, an entire ward, or maybe they happen when they're all alone. Sometimes there's no way of knowing. But I do think it's safe to say that they're happening more often than we may think.
Do you know anyone that may have been present for this experience (1982 Monument Park 2nd ward)? Tag them in the comments and let's see what details we can dig up!