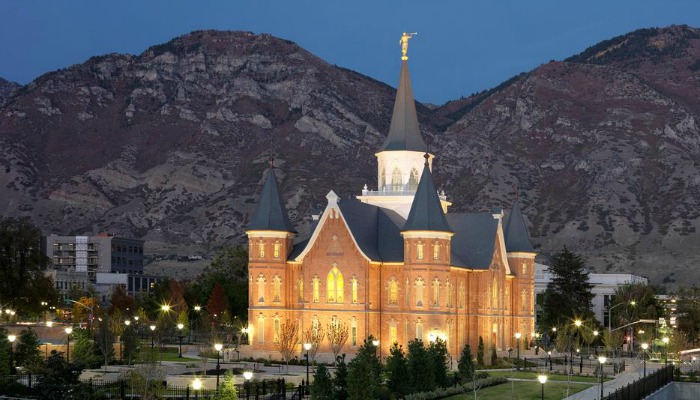 The Church of Jesus Christ of Latter-day Saints opened the doors to the Provo City Center Temple on January 15 for public tours, and the coordinator of the open house is encouraging individuals to come, with or without tickets (although tickets are preferred).
Due to long standby lines at previous temple open houses, the Church did not originally announce any standby lines.
"When we announced the dedication, we didn't announce the standby lines because we were hoping that we would be able to manage it just through online ticketing," explained Steve Lund, coordinator of the Provo City Center Temple open house, dedication and cultural celebration. "We have plenty of room to accommodate anyone who decides to randomly show up to the temple."
Having seen 15,000 people attend the open house in one day, Lund told LDS.net that they haven't even pressed the capacity limit yet. He explained that the open house can support hundreds more people per hour than are currently showing up, especially between the hours of 7am and 5 or 6pm on weekdays. Evenings and Saturdays, however, are very busy for the open house as many people have fewer obligations during those times.
Lund said that they have yet to see the standby line reach beyond a five minute wait. He encourages individuals who have tickets reserved for closer to March 5, the end of the open house, to come now, without tickets, and then come again at their scheduled time.
When you go through the temple, you're going to want to come back because you just cannot see it all. Every glance in this temple has a surprise—it is just so beautifully executed. So if you've got time, come now and come later. You'll like that.
It's speculated that when the Church first released the open house tickets online, people reserved as many as they could as quickly as they could at a time they assumed would work for their group. Due to conflicts in their schedules, these groups end up attending the open house with half the number of people, meaning many tickets are going unused during the work week.
Although standby wait time may vary from minute to minute, The Church has set up a website that they update frequently for individuals to see how long the wait time is at that current moment. Tours begin every day at 7am. The last tour of the day starts at 6:30pm on Monday and 9pm Tuesday through Saturday. No public tours are given on Sunday.
The Provo City Center Temple cultural celebration will take place on Saturday, March 19, followed by the dedication on Sunday, March 20.