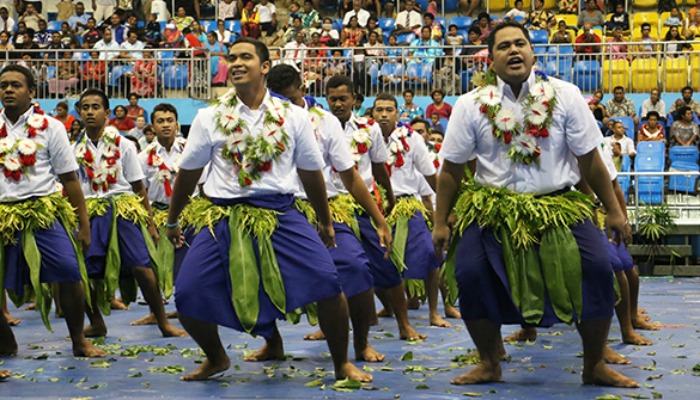 President Henry B. Eyring rededicated the Suva Fiji Temple on Sunday, February 21.
Upon Eyring's arrival to the island, members at the Nausori Fiji Stake Center provided a traditional welcome for Eyring, presenting him with mats and a whale's tooth, a valued gift in ceremonial presentations. LDS.org reports that Eyring said he felt honored.
He expressed his gratitude to the saints, saying, "I have felt the love of God coming from you to me."
The day prior to the temple dedication, saints in the Suva Fiji Temple district performed a cultural celebration despite severe weather conditions. Prior to his arrival to Fiji, Eyring considered the weather conditions and contemplated the possibility of canceling the cultural celebration. Eyring felt strongly that they should go forward with the celebration, and the event was moved to an indoor location.
The weather Tropical Cyclone Winston brought to the area worsened as the celebration was in progress, causing the Fijian government to ask that the roads be cleared by 5 pm. Organizers were forced to cut the event short, according to LDS.org. Several numbers of the celebration were skipped as the organizers jumped to the end of the program and had the 1,300 youth perform the finale.
Eyring asked the youth who participated in the cultural event to cherish their experience. At the cultural celebration, Eyring said,
I join with you in celebrating the great contributions of so many who have built up the kingdom of God in these islands. You will touch hearts that will transform those in this audience with feelings of love for the Lord and gratitude for all that Heavenly Father has done for us.
For more information on the temple celebration and rededication, visit MormonNewsroom.org.