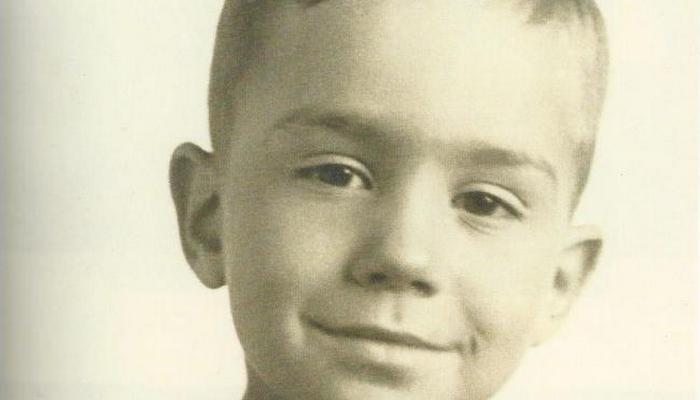 It can sometimes be hard for us to view our general authorities as real people. The nicknames of these five general authorities will humanize them for you, and the origins of these nicknames will melt your heart.
President Thomas S. Monson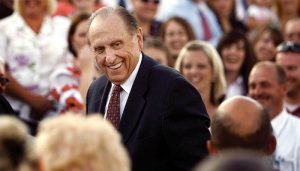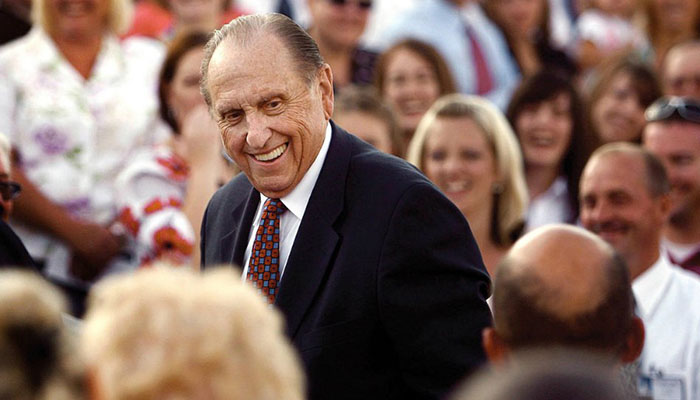 While it has been years since our believed Prophet Thomas S. Monson passed away, his nickname "Tommy" is still one of the most memorable of any general authority.
Many people called him Tommy Monson. In a BYU Speech introduction, President Monson opted to be referred to as Tommy. There are many general conference talks, he refers to personal anecdotes where a family member or friend would call him Tommy.
In a 2007 General Conference talk, President Monson read excerpts from a letter he was sent where a woman named Terese Patton said, "Dear Tommy, I hope you don't mind my calling you Tommy. I always think of you that way."
Jeffrey R. Holland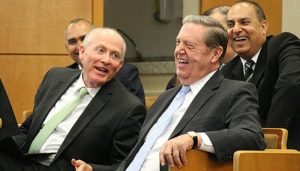 Spiritual powerhouse Elder Jeffery R. Holland is referred to by family and friends simply as "Jeff."
In a BYU Speech introduction, Elder Holland's brother Dennis was quoted saying, "All Jeff ever wanted to do was teach the gospel to students in a classroom."
In a 1983 Ensign article, Holland's wife Pat recalled, "Jeff was always a very good athlete, I especially liked to watch him play basketball. I admired his ability, and besides that, he had cute legs."
The rest of the article continues to refer to then-President Holland of BYU, as Jeff. As he settled into his calling as an apostle, the name Jeff was retired publicly but stays active among his family and friends.
Related Link: A General Authority for Every Enneagram Type 
D. Todd Christofferson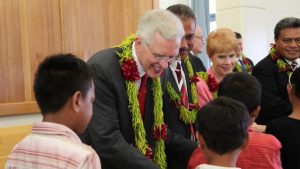 Elder D. Todd Christofferson comes across as a very stoic man when he is giving a talk in general conference. As a master scriptorian, Elder Christofferson can be hard for most people to relate to.
Elder Christofferson decided to go by his middle name instead of his first given name. While his first name is actually David, his family members have always called him Todd. This is why he chose to go by D. Todd Christofferson.
Can you imagine if he were instead, David T. Christofferson? It seems strange considering how long we have known him by his preferred name.
M. Russell Ballard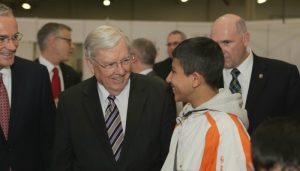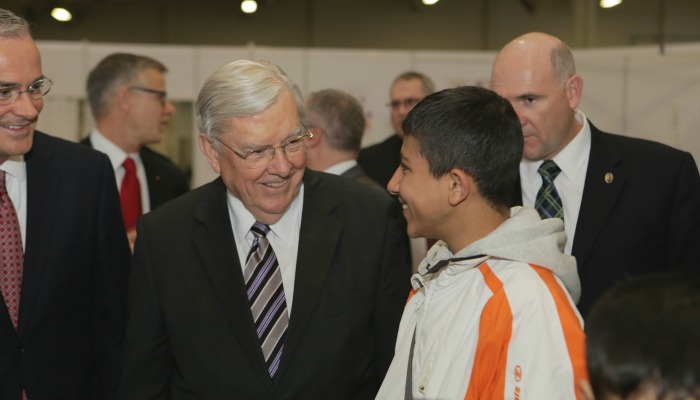 While attending The University of Utah, he was nicknamed "the Bishop" because he had such high standards for himself and others.
Most family and friends these days just call him Russ, although technically his first name is Melvin. He is named after his grandfather, Melvin J. Ballard, who was also a member of the Quorum of the Twelve Apostles.
I served in the Oregon Portland Mission and my mission president was President Ballard's son, Craig Ballard. In our mission, we lovingly called President M. Russel Ballard, "Grandpa Ballard."
Henry B. Eyring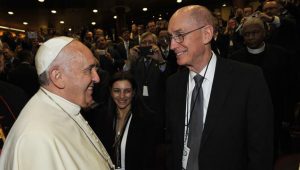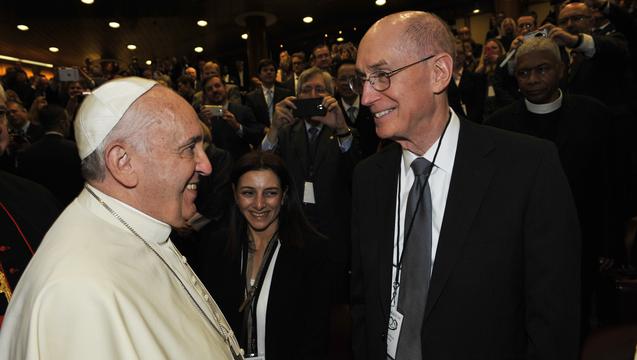 President Eyring's strong-willed mother gave him the nickname "Hal" when he was just a child. Throughout time, the nickname has definitely stuck around. To this day, all of President Eyring's family and friends still call him Hal.
In his personal and intimate biography, I Will Lead You Along: The Life of Henry B. Eyring, he specifies that he wants to be known in the book as Hal. I think this touch really humanizes him.
Related Link: Favorite Reads of Your Favorite General Authorities 
Bonus Nickname!
Elder Quentin L. Cook's grandkids call him "Grandpa Q." In a recent birthday post on Instagram and Facebook, Elder Cook shared a photo of himself with a banner made by his family. The banner read, "Happy 80th Birthday Grandpa Q!"
Which of these nicknames is your favorite? Do you know of any other nicknames given to general authorities? Share in the comments.