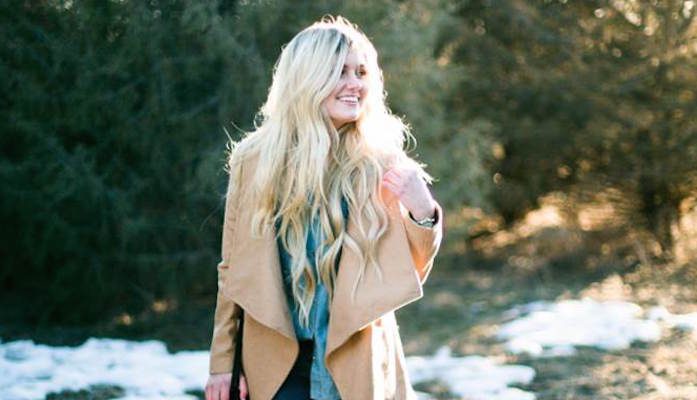 This article was originally published by Rheana Murray for TODAY. 
Maybe you've already noticed the change: Young women in one-piece swimsuits at the beach, loose tunics replacing tank tops in the summertime, chunky knits instead of tight sweaters in the winter.
It's all part of a growing modesty movement in the fashion world, where sexy styles take a backseat to classier, more conservative looks. And it's perfect timing for a rising group of religious style bloggers and designers like 30-year-old Melanie Elturk, the CEO of Haute Hijab.
Visit her brand's website and you'll find professional photos of models in bright, patterned headscarves, YouTube tutorials and fashion tips. It looks like any other style website—except with a religious twist.
"We're not trying to hide the fact that this brand is for Muslim women," Elturk told TODAY.com, adding that her customers also include conservative Christian and Orthodox Jewish women seeking out a stylish way to cover up their bodies.
Elturk isn't the only Muslim woman who realized there was a space for modest style in the market. Blogs like Hijab Trendz, Haute Muslimah, The Muslim Girl and more all showcase styles that are chic but align with Islamic requirements. And it's not just Muslim women making moves in the fashion world—there are countless Mormon, Catholic and Orthodox Jewish women blogging and designing, too.
Read the rest of the article at TODAY.com.