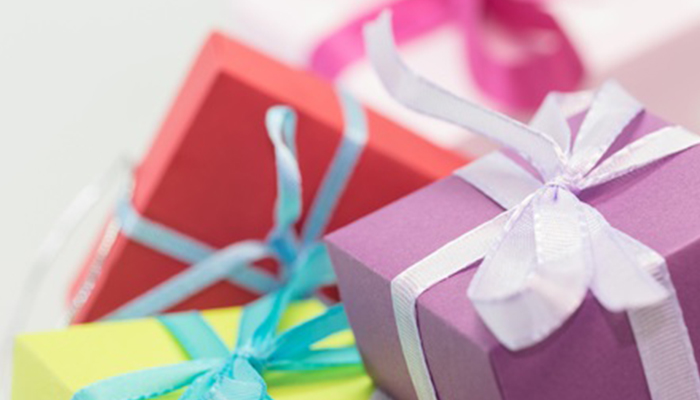 We've all got a lot to thank our dads for: for bringing home the bacon, for imparting their priceless wisdom, for telling terrible jokes. Whatever your dad has done for you, these hilarious Father's Day gifts will bring the smile to his face that he deserves.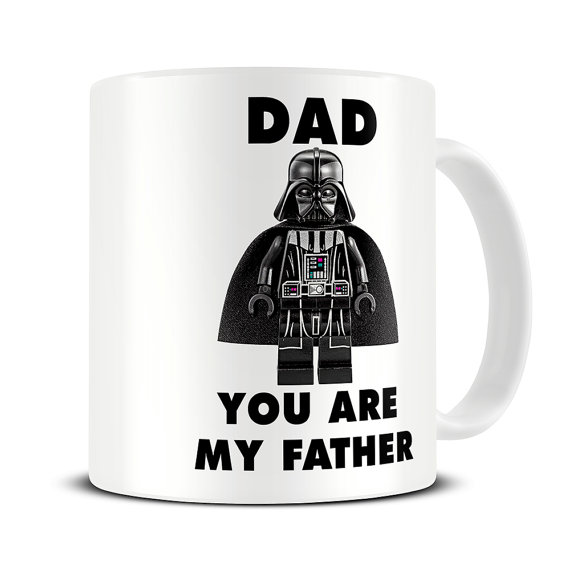 Think the Star Wars craze is over? Think again. When the next five movies release one by one, your dad is going to be happy for this epically obvious reminder that he is your father. Trust us: this is the gift you're looking for.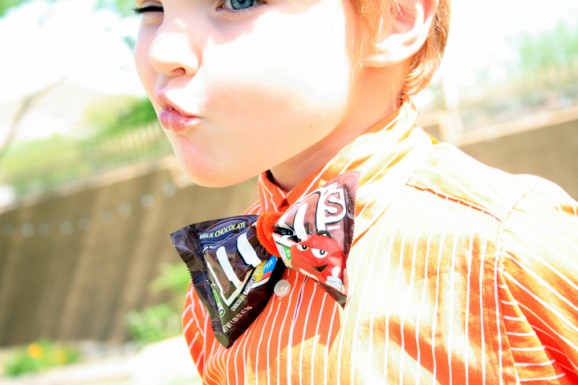 Classy meets tasty with this awesome M&M bow tie. You can choose any candy that comes in a similar package, of course, but the great thing about M&Ms are the available puns:
"Happy Father's Day from your little peanut."
"M&M (many and many) thanks for being a great dad!"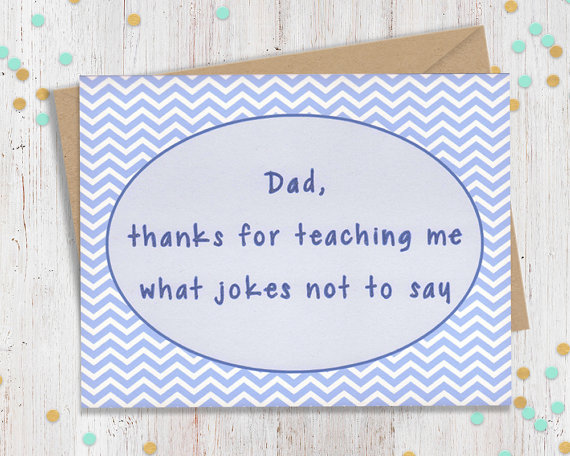 If your dad's the family jokester, we're sure he'll appreciate your returning the favor. Etsy.com has got some adorable pre-made cards, or you and your other family members can brainstorm some cards of your own.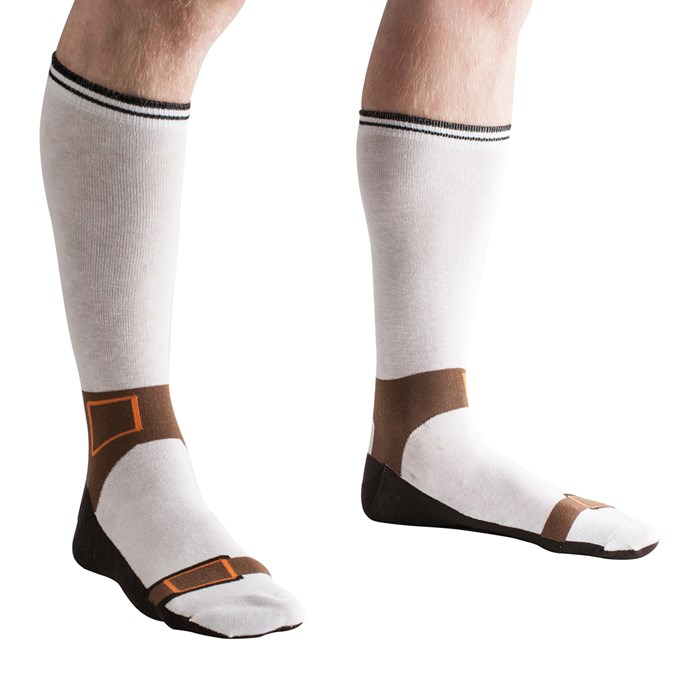 What's the fun of Father's Day if we can't poke fun at some of the dad stereotypes out there? For the dad who knows he's "too cool for school," these sock-sandal socks will save him the extra step when he gets ready in the morning.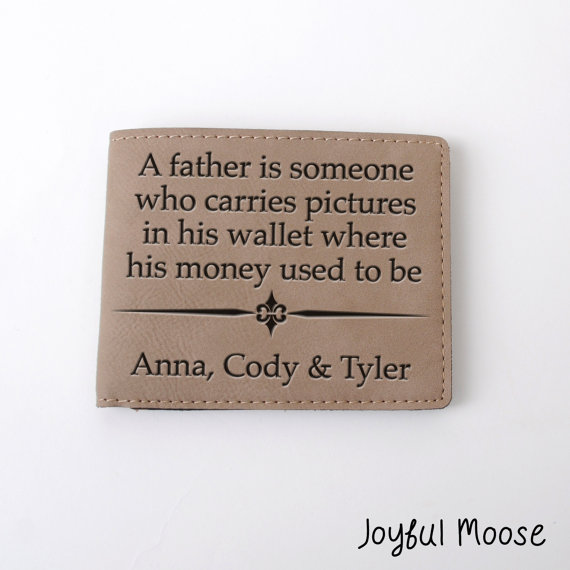 Mother's Day and Father's Day can be notoriously vague in terms of who we're meant to celebrate. After all, at the end of the day, who exactly qualifies as a mother or father? For any man who has sacrificed for the ones he loves most, Father's Day is a perfect opportunity to let them know how grateful we are. This awesome wallet is just one of many.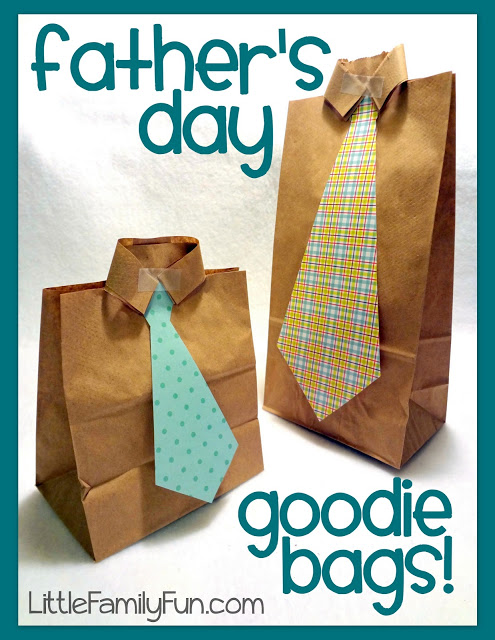 Why get just one gift when you can fill a whole bag with things your dad will love? These goodie bags are easy to make and fun to fill. All you'll need are brown paper lunch bags, scrapbook paper, scissors, glue and tape.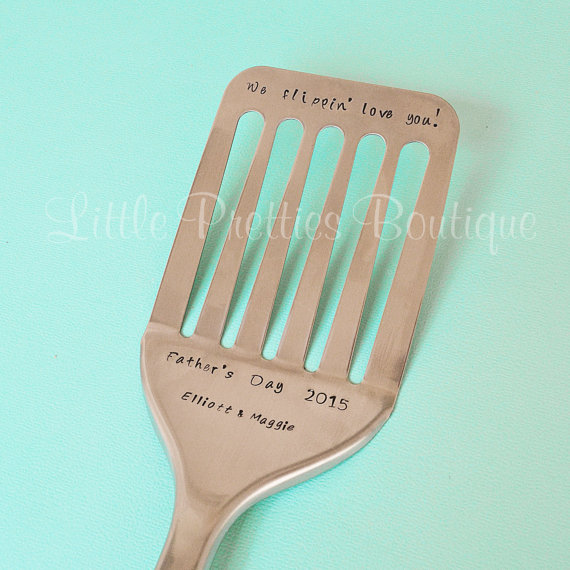 Once again, what dad wouldn't love a punny gift this Father's Day—especially if he can put it to good use in the kitchen? Etsy.com does it again with this fantastically pun-derful spatula, currently going for just $19.95!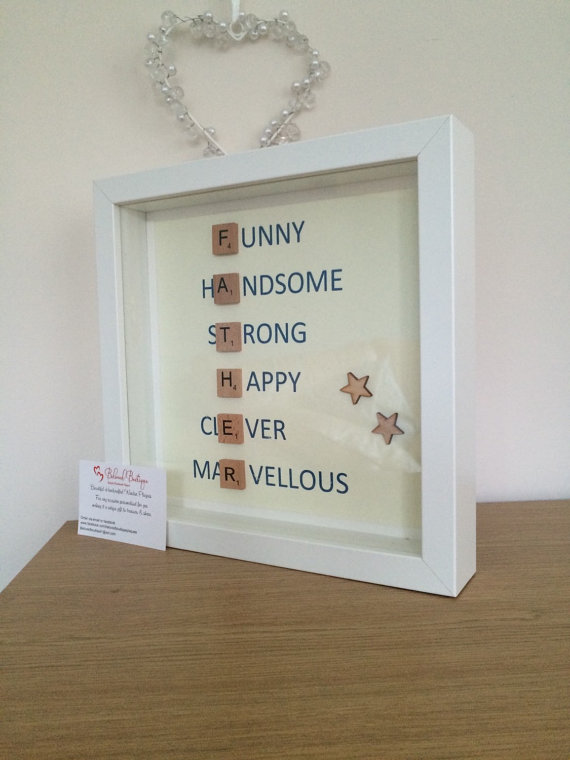 Everyone knows that what your dad really wants for Father's Day is a long list of compliments. So, why not immortalize the list by turning it into something he can have on his desk? Using the letter tiles from a Scrabble board, personalize the example above by choosing adjectives that best suit your dad.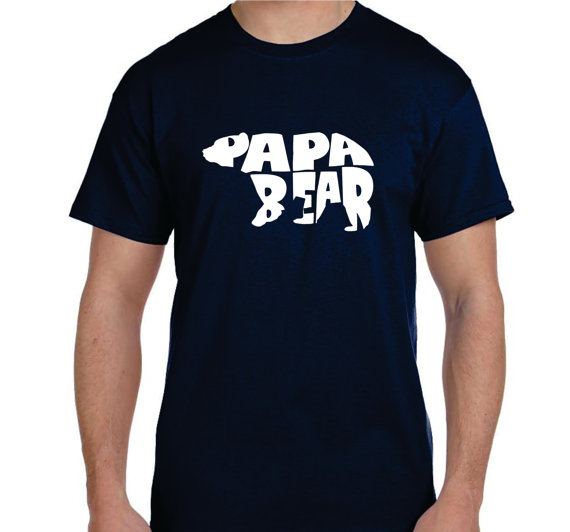 This "Papa Bear" shirt is just one of millions of Father's Day t-shirt options, but we figured, why not give our dads something they can wear around proudly? For the Papa Bears in our lives, this shirt is juuuuust right.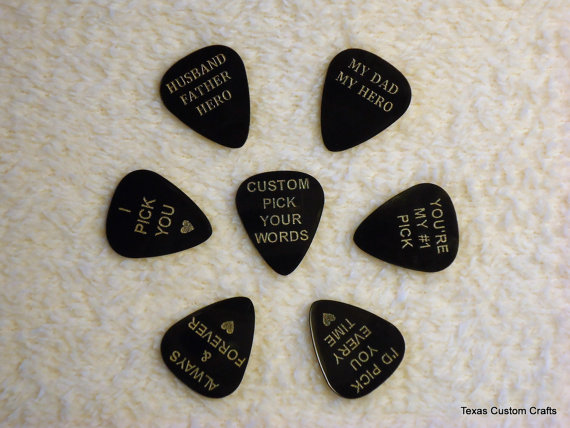 If your dad has a talent for music, a custom guitar pick might be the perfect Father's Day present. Again, the available puns are limitless, and if you get them from Etsy.com, they're pretty cheap, too! Alright, bad pun time:
Pickiest dad ever.
Dad, I'd pick you every time!
Hope you're not picky.
Faith, trust, and pick-sy dust.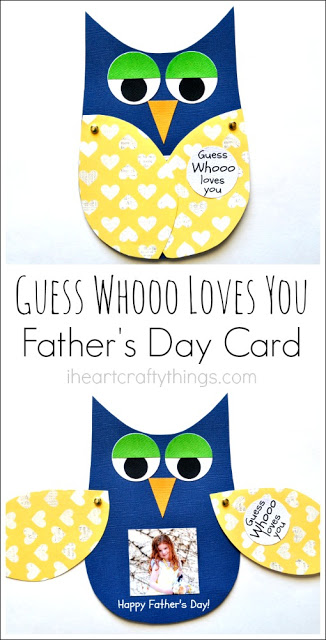 Kids, you grow up fast, even if it doesn't feel like you do. That's why photos make for wonderful keepsakes, especially for a parent whooo wants to preserve the memories of his children. Whether you frame it in this cute little card, or you come up with an idea of your own, a photo will become more precious over time.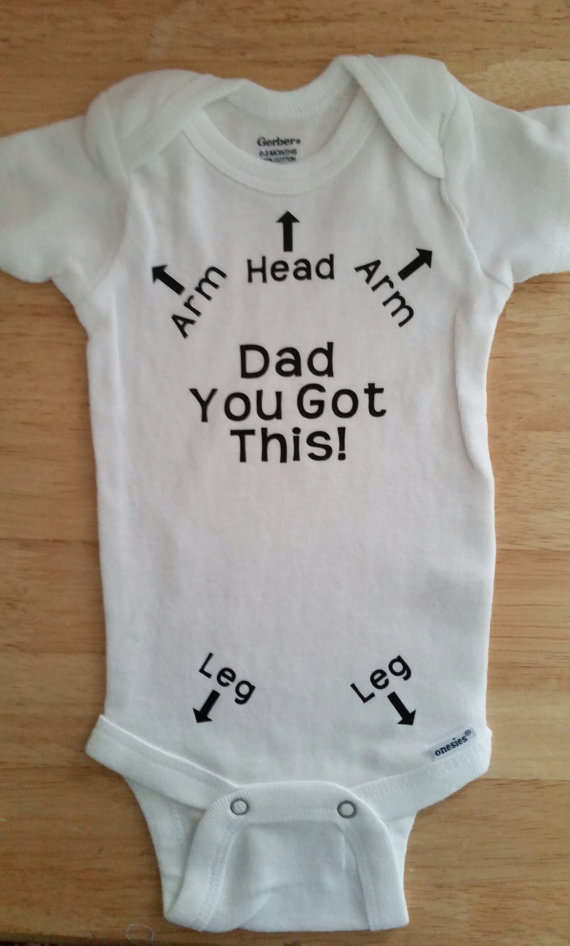 For the brand-new dad who needs a little help, here's a present that both daddy and baby can benefit from. Moms, grandparents, get excited: this one can be from you.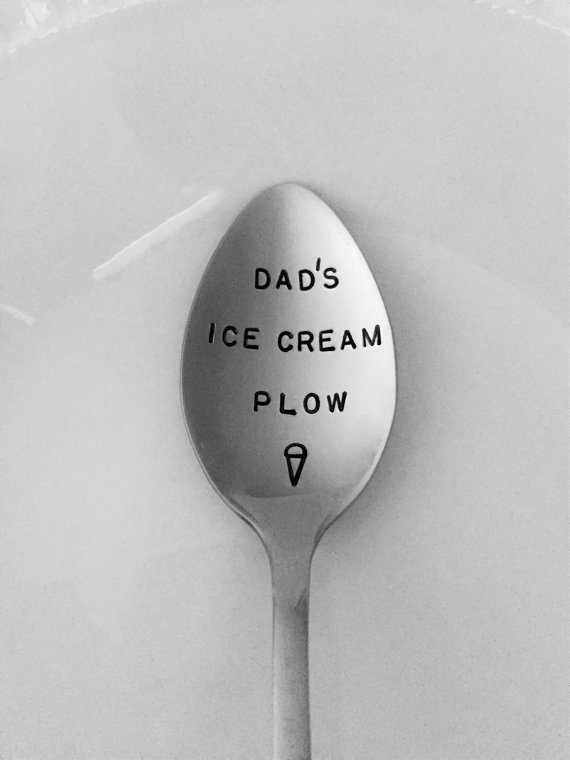 We all scream for ice cream, but for the dad who can out-scream us all, let's just make his enthusiasm official. Other clever utensil puns from this Etsy user include "cereal killer," "souper mom" and "may the fork be with you."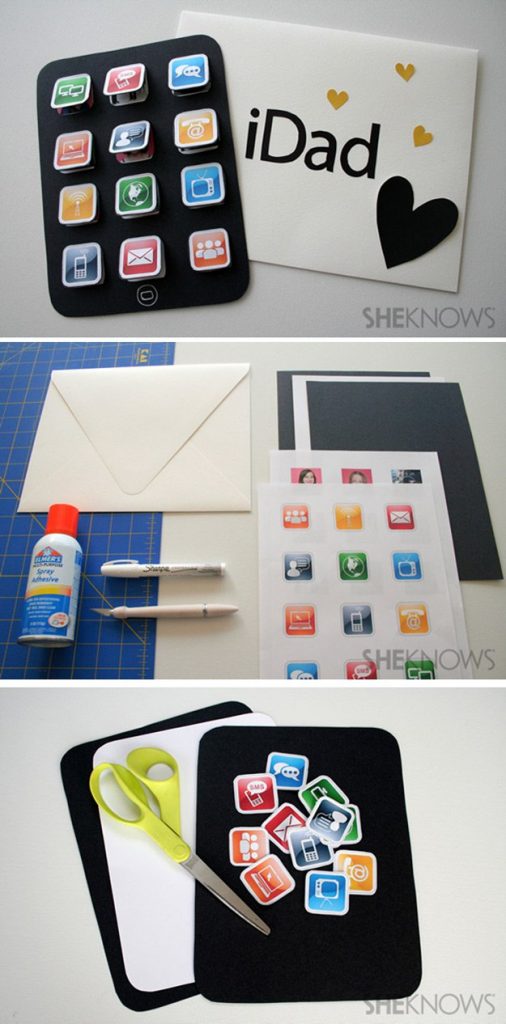 Dads love contraptions—well, a lot of them do, anyway. Enough for this clever card to have a 97% chance of distracting your dad from his other presents. In fact, if you're going to give him this card, just forget about other presents completely. You're welcome.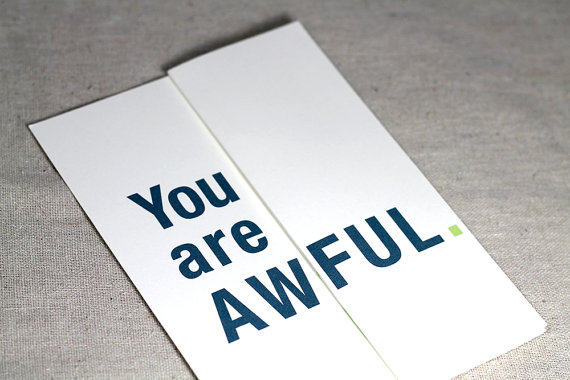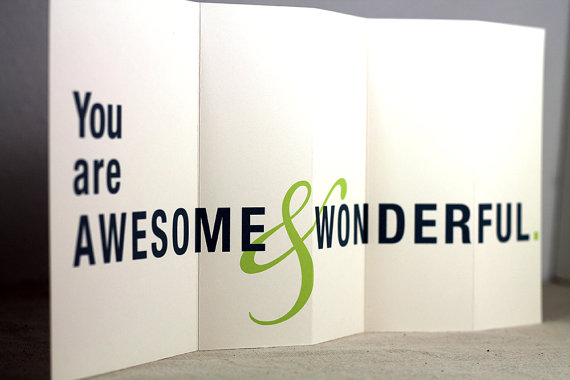 Father's Day gifts can be so predictable. Time to make your dad do a double—no, a triple take with this adorably sassy, unexpectedly sweet Father's Day card. For all the times your dad has teased you, it's time to do a little teasing back.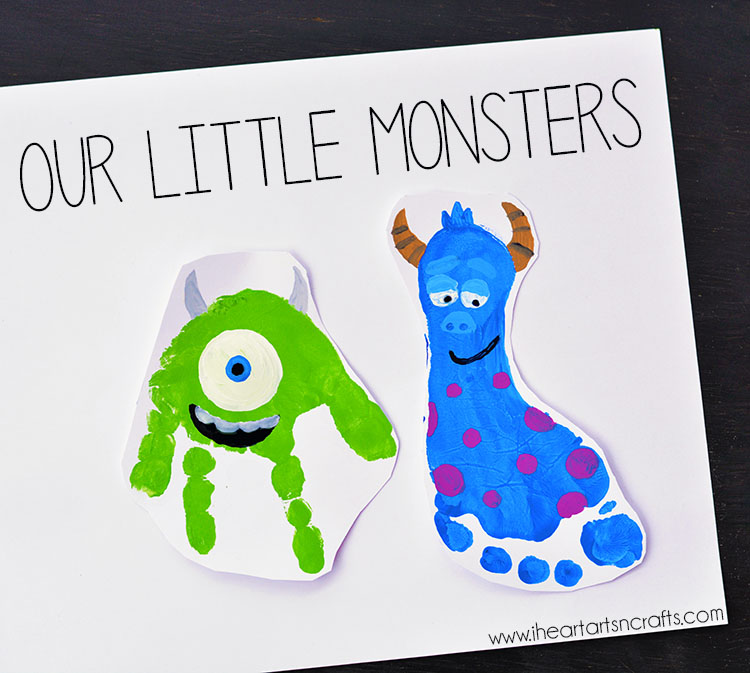 Why should the dads get to have all the fun on Father's Day (well, besides the obvious)? These Monsters, Inc.-inspired cards are as fun to make as they look. If you're really looking to get a laugh from dad, try getting your teens to make one, too.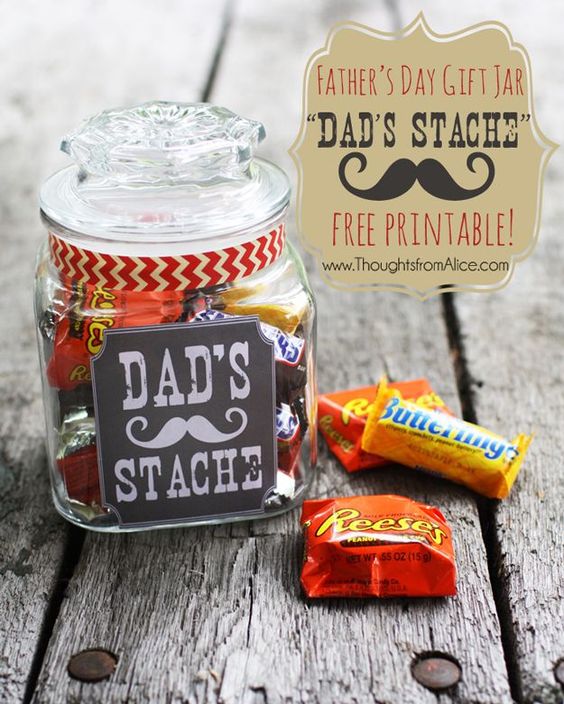 Every dad needs their own secret stash of candy, no question. The difference here is that DIY Ready just took this gift one step further. That's right, they made it punny. Mission accomplished.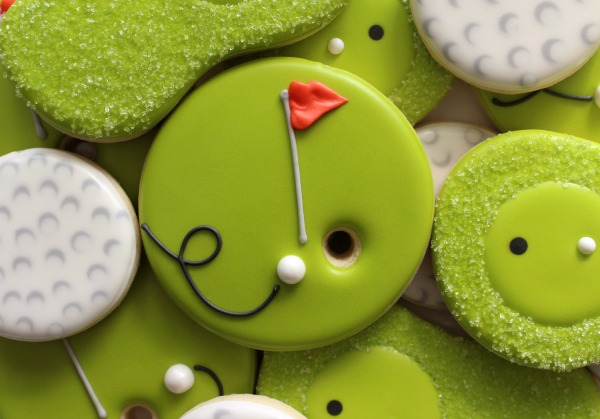 Again, we're going with stereotypes, here. But that's okay, because these cookies are kind of amazing whether your dad's a golf junkie or not. And according to Sweet Sugar Belle, they're pretty easy to make, too! Bake away.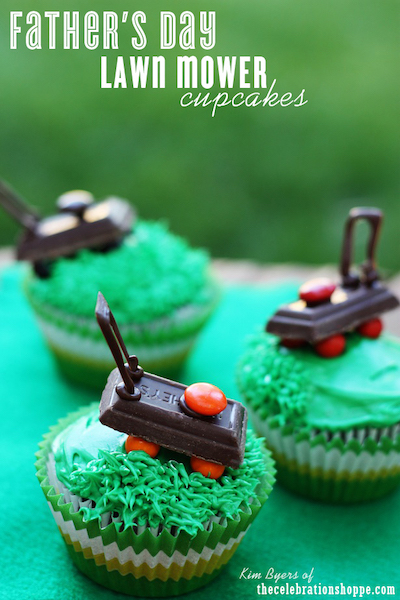 A Hershey chocolate mower, M&M engines, chocolate sixlet wheels, green-tinted icing and the cupcake flavor of your choice come together to make these adorably delicious Father's Day cupcakes.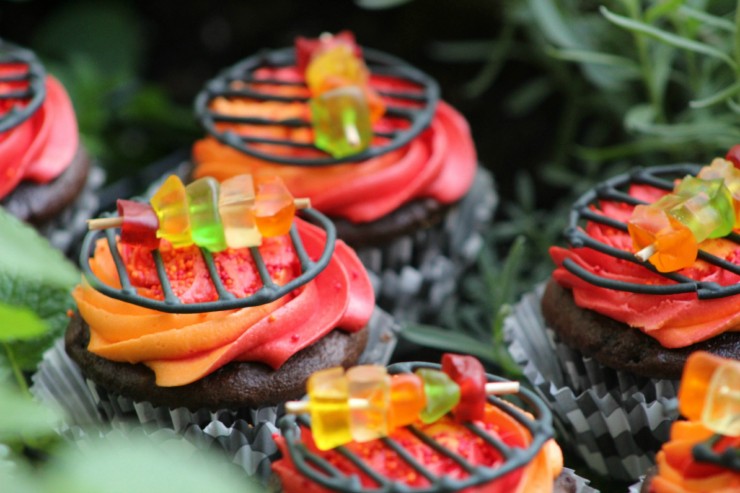 And while we're dessert-ifying fatherly behavior, how about these delectable grill cupcakes? Topping them off with real meat is optional and . . . frankly we'd discourage it. But you know, it's your dad. You know him best.
What will you be giving your dad this year?