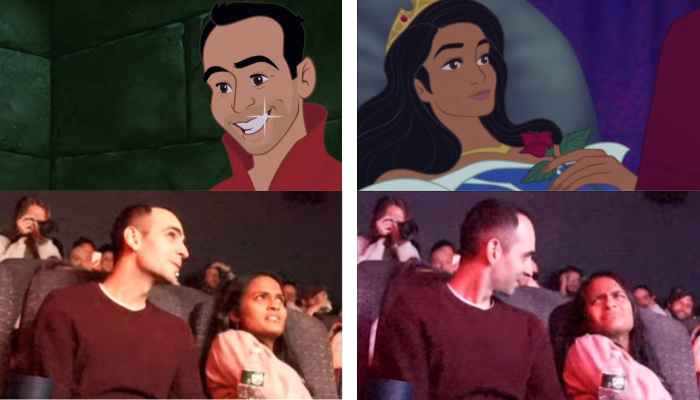 Love is in the air, and Valentine's day is just around the corner. In honor of this lovey-dovey holiday, let's recap 10 proposals from the past decade that stretch from elaborate to heart-melting (or maybe even have a little bit of both).
Related Link: How Not to be SAD on Single's Awareness Day 
9. Private Airplane Ride
See! You really can get out of the friendzone. While this is quite elaborate, it was sweet to see the look on her face when they finally landed the plane. Recreating the first date is such a cute idea.
8. A Tinder Proposal
Monica Moore Smith is an LDS actor who wasn't looking for marriage. While casually swiping on Tinder one day, she ended up finding the love of her life. Beware: there are lots of tears shed in this video.
7. Sitting Through the Trailers
So, you're sitting at the movies and you're early. There will obviously be some trailers. Most people find these either annoying or entertaining. You ask yourself after each trailer, "Do you think this movie looks good?" Well, hopefully for her the answer to that question was yes.
6. Making Katy Perry Cry
This proposal on American Idol was for a talented contestant, who just so happens to be a member of the Church. Regardless, this sweet man drove from Utah to California just to ask her a question. It also helps that it was on national television and Katy Perry cried.
Related Link: What Katy Perry, Eternal Marriage, and American Idol Have in Common
5. These High School Sweethearts
These high school sweethearts will melt your heart. Not only did this happen on Valentine's Day, but it was also personal and he did everything she had ever wanted in a marriage proposal.
4. Woman Plans Her Own Marriage Proposal (Without Knowing It)
Imagine planning a surprise party for your boyfriend and the surprise is for you. This woman had no idea that she had planned her own marriage proposal. This is perfect for those perfectionists out there.
3. Man Proposes to a Woman and Her Daughter
Here is where we take a turn from elaborate to heart-melting. The premise behind this was simple but the thought that he put into it is what melts your heart.
2. This Adorable Video and Amazing Setting
Okay, this one had me in tears. It was just so sweet! And that view! I seriously can't. Brides.com has a bunch more where this came from if you want to cry today.
1. Animating Himself into a Disney Classic
He broke the fourth wall, created the most realistic Disney princess, and filled the theater with friends and family. Seriously, he set the bar really high. If you haven't already seen it, take a look (or if you have already seen it, watch it again, because it's pretty epic).
Which of these proposals is your favorite? Share in the comments.