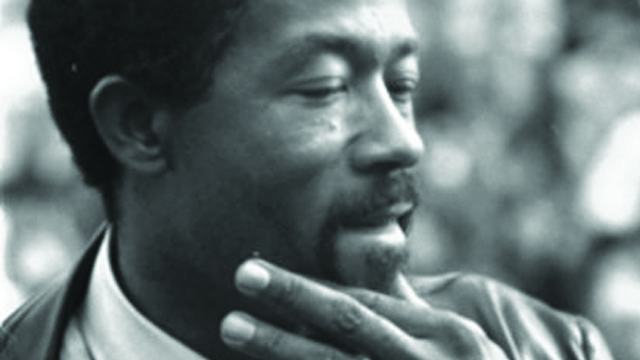 This list of ten famous black Latter-day Saints comprises both those important to church history and those successful in their individual careers. I tried to find both historical and contemporary examples. Here in no particular order:

Jesse Thomas Jr. Is most well known for his high-profile conversion. Before joining The Church of Jesus Christ of Latter-day Saints, Thomas worked in Denver as a Baptist preacher. He converted in 1989. Today Thomas is an active Latter-day Saint and has founded a Genesis Group in the Denver area.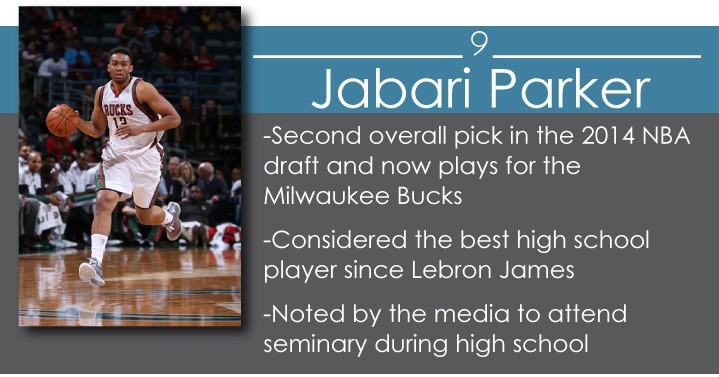 You may not know the name Jabari Parker now but expect to in the next several years. Parker who was the second overall pick in the 2014 NBA draft now plays for the Milwaukee Bucks. Sports Illustrated called him the best high school player since Lebron James. Many media outlets highlighted Jabari Parker attending seminary during high school.

Julia Mavimbela played an important role in the modernization of South Africa. She acted as president of the National Women of South Africa and founded the organization Women for Peace that helped forward the cause of South African democracy.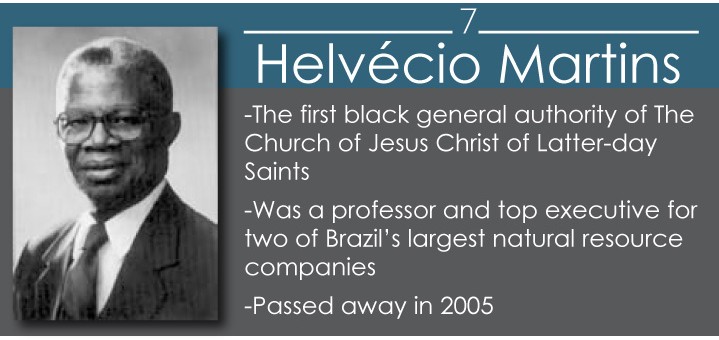 Helvécio Martins holds the distinction of being the first black general authority of The Church of Jesus Christ of Latter-day Saints. Martins grew up in Brazil and despite humble beginnings, became a professor, and later a top executive for two of Brazil's largest natural resource companies. He passed away in 2005.

Mia Love served as the first female black mayor in Utah. Love was elected to Congress in 2014 as the first black female Republican ever elected to Congress.

Wynetta Willis Martin's stated life mission was to "prove that black people exist in the Mormon Church." She was the first black professor at Brigham Young University, and later she sang in the Mormon Tabernacle Choir. In 1972, she published her memoir "Black Mormon Tells Her Story."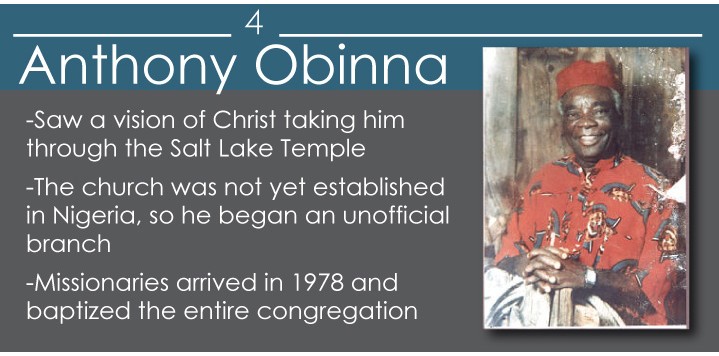 In 1965, Anthony Obinna saw a vision of Jesus Christ taking him through the Salt Lake temple. Obinna, however, did not recognize the building until he saw pictures of the temple in 1971. The Church of Jesus Christ of Latter-day Saints was not yet established in Nigeria, Obinna's home, so he began an unofficial branch. This branch operated until missionaries arrived in 1978 and baptized the entire, waiting, congregation.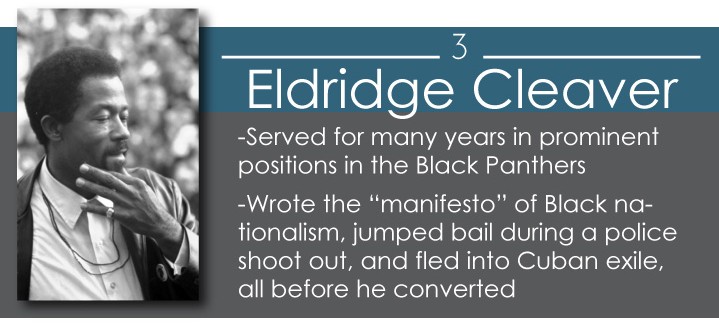 One of the most unique converts to The Church of Jesus Christ of Latter-day Saints, Eldridge Cleaver served for many  years in prominent positions in the Black Panthers. He wrote the "manifesto" of Black nationalism Soul on Ice, jumped bail during a police shootout, and fled into Cuban exile, all before his conversion.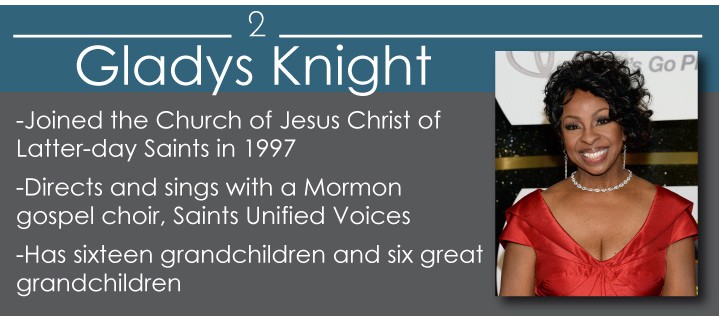 Gladys Knight, most famous for her Motown-era band "the Pips," joined The Church of Jesus Christ of Latter-day Saints in 1997. She now directs and sings with a Mormon gospel choir, Saints Unified Voices. Knight is a proud grandma of sixteen and great-grandma of six.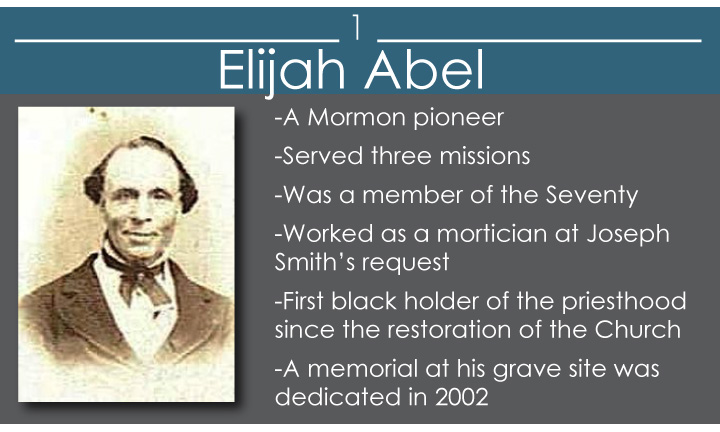 A Mormon pioneer, Elijah Abel played many important roles in the early Church of Jesus Christ of Latter-day Saints. He served three missions throughout his lifetime, served as a member of the seventy, and worked as the mortician of Nauvoo at Joseph Smith's request. He crossed the plains in 1853 and died in Salt Lake at the age of 76. Elijah Abel is widely recognized as the first black holder of the priesthood since the restoration of the Church. A memorial at his gravesite was dedicated in 2002.
We hope you enjoyed. Here are all ten in a beautiful infographic that you can share.