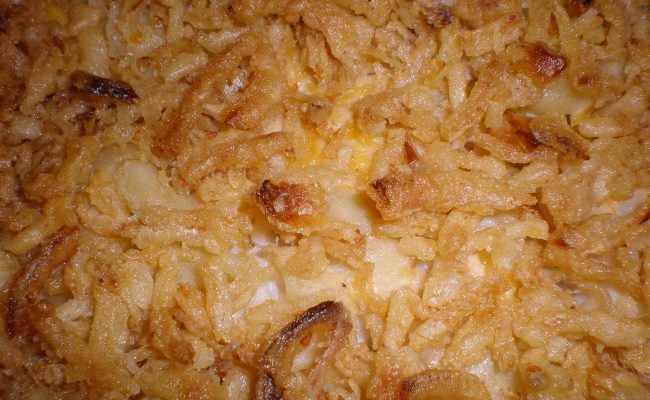 The "Relief Society" (yeah, the name is from the 1800's) is the womanhood auxiliary of The Church of Jesus Christ of Latter-day Saints, and it is probably the largest and oldest women's group in the world.  Mormon women have their own local meetings on Sundays in Mormon meetinghouses and have activities often that cover special skills and interests.  One of the most important aspects of Mormon Relief Society is compassionate service.  Really, service is what we are all about.  Since The Church of Jesus Christ has a lay clergy, men, women, teens and even children have temporary "callings."  That is, they are called by inspiration and revelation to (also volunteer) authorities above them to serve temporarily in some capacity.  One of those callings is Compassionate Service Leader in the Relief Society.  She oversees service to "sisters" in need.  Sisters are monitored by "Visiting Teachers," who go out in pairs and visit assigned sisters in their homes every month.  The purpose for the visit is to spirituality uplift the sisters in their care, but also to assess conditions and situations and enlist help when it is needed.  If a sister has a need, her visiting teachers report that need to the Relief Society President (on the congregational, or "ward" level), and then the Compassionate Service Leader kicks in and arranges home help.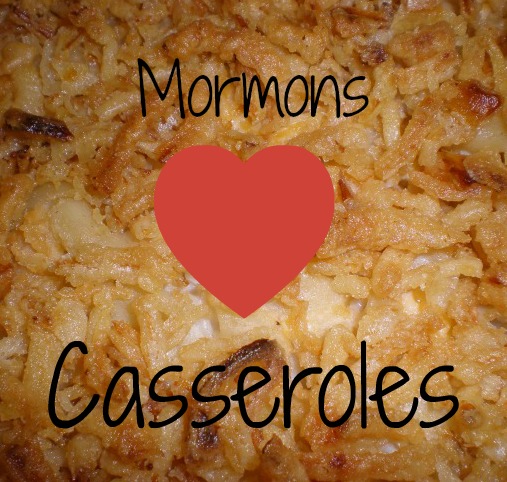 As you know, Mormons are home and family oriented, and families tend to be a little larger than the norm.  If mom is having a baby, Relief Society members will bring in food.  And that's where the Not-So-Common Mormon Casserole comes in.  Casseroles are easy and usually large enough to feed a small army.  Any Mormon mom who's just had a baby usually ends up with left-overs to last many days.
I've been taking in casseroles to families in need for many years.  My own fortunes have dictated whether or not they've included meat.  Here are a few favorites.
Spanish Chicken Casserole
4 double chicken breasts, cooked &
12 corn tortillas
cut into chunks
1 medium onion
1  4-oz can of green chilis
1 can crm of chicken soup
2 cans crm of mushroom soup
3/4 cup milk
2 lbs. grated mild cheddar cheese
Mix together the soups, milk, chilis, and onions.  Tear the tortillas into bite-size bits and stir in.  Set aside for at least 30 minutes for tortillas to soften.  In a greased casserole dish, layer the soup mixture, the chicken chunks, and the cheese.  Do at least two complete layers, ending with cheese on top.  Cover and bake for 1 hour at 325º.
Hot Chicken Salad
2 ½ cups cooked chicken, diced
4 hard boiled eggs, diced
1 ½ Tblsp diced green onion
1 3/4 cups cooked rice
1 tsp salt
1 1/4 cups mayonnaise
2 cans crm of chicken soup
2 Tblsp lemon juice
1 3/4 cups diced celery
1/4 cup diced pimento
1/4 cup diced green pepper
1 cup blanched almonds,
1 cup grated cheese
slivered
Potato chips
Mix all ingredients together, except grated cheese.  Put into casserole dish, top with cheese and crushed potato chips.  Bake at 350º for 30 minutes or until golden and bubbly.
Brazilian Casserole
 1 lb hamburger
1 pkg Taco Seasoning or fajita seasoning
2 cups cooked rice
1/4 lb. med. Cheddar, cubed
1 can Mexicorn
1 can tomato soup
Cook rice according to package directions.  Brown meat in skillet.  Combine all ingredients in a 2-quart casserole dish.  Top with a few cheese cubes.  Bake at 350º for 30 to 40 minutes.
Krista's Chicken and Rice
1 Can Cream of Chicken Soup
¾ cup uncooked rice
1 cup water
pepper, paprika
Boneless, skinless chicken tenders
Grease a casserole dish or rectangular cake pan.  In the pan, mix together the uncooked rice, soup, water, and pepper.  Push raw chicken tenders into the mixture.  Sprinkle with paprika.  Cover.  Bake at 375º for 45 minutes.  You can double this recipe.