Whether you are preparing for a family function with all the cousins or lunch for the church congregation, you are going to struggle to find simple, straight-forward recipes that everyone can (and will) eat. Here are some ideas that are easily adjustable to a variety of food allergies and restrictions so everybody can chow down and enjoy!
(Note: All of these recipes are safe for people with peanut allergies, shellfish allergies, tree nut allergies, and egg allergies. Many are vegetarian, lactose-free, and gluten-free. Several recipes here are vegetarian "meatless" but do include meat broths! Additionally, many store-bought broths are NOT GLUTEN FREE, so be sure to carefully select gluten-free broths. Swanson, Campbell's and other brands usually offer them.)
Chili (gluten-free, lactose-free,vegetarian, vegan)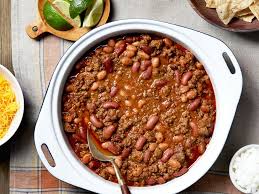 The basic components of Chili are (crushed) tomatoes, beans, beef, bell pepper, and spices. Keep the shredded cheese and taco chip toppings separate and this is a classic recipe that is also gluten-free and lactose-free. Plus, if you measure out a small portion without meat, it can be vegetarian and vegan as well. Here's an easy Southern Living recipe to get started. 
Taco Bar/Nacho Bar (gluten-free, lactose-free, vegetarian/vegan)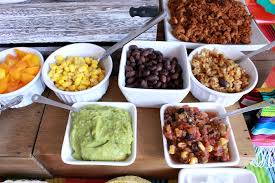 "Bar" meals with lots of options are key to catering to allergies and intolerances. A taco or nacho bar that offers rice, corn chips, corn tortillas, flour tortillas, black and/or pinto beans, chicken and/or beef, cheese, lettuce, tomato, salsa, and guacamole will be a crowd-pleaser for everyone.
Potato soup (vegetarian, gluten-free)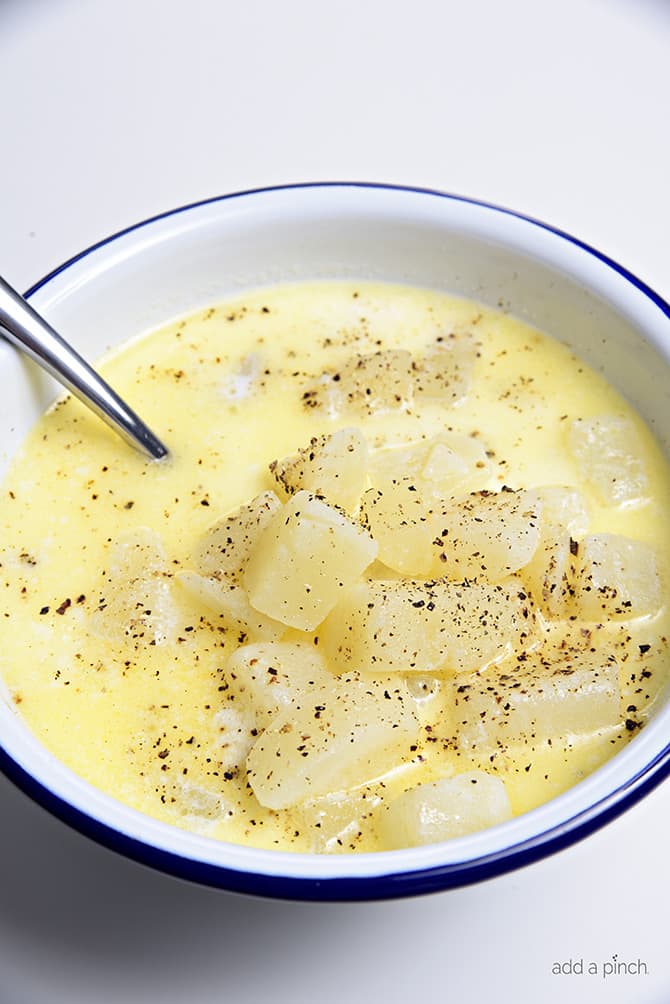 Use this recipe from The Salty Marshmallow for a potato soup that is warm and delicious. Plus, everyone can eat out of the same pot. Add topping options like green onions or shredded cheese for extra pizzaz!
Chicken soup (gluten-free, lactose-free)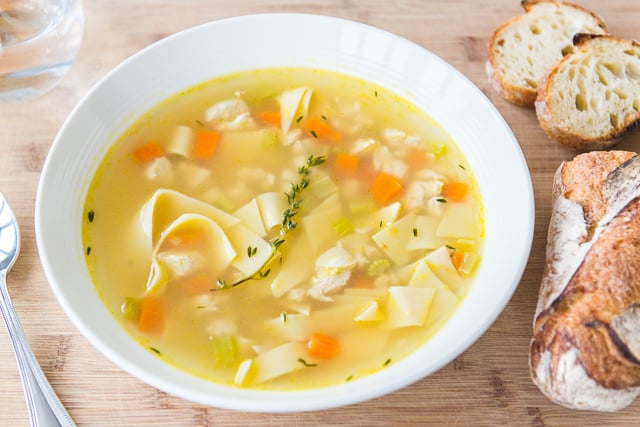 Another homestyle favorite, chicken soup is an easy meal that will make everybody happy. Here's a recipe for an easy slow-cooker option. If you pre-cook the noodles and keep them separate from the pot, this meal is lactose-free and gluten-free.
Lasagna (vegetarian, gluten-free)
The average pan of lasagna yields about 12 servings. Just a few pans could easily feed a large group. Separate out a couple of pans for gluten-free lasagna noodles or a meatless option. Use this Campbell's recipe for an easy start—just replace 2 eggs with 1/3 Cup sour cream to cater to egg allergies. 
Macaroni and cheese (gluten-free, vegetarian)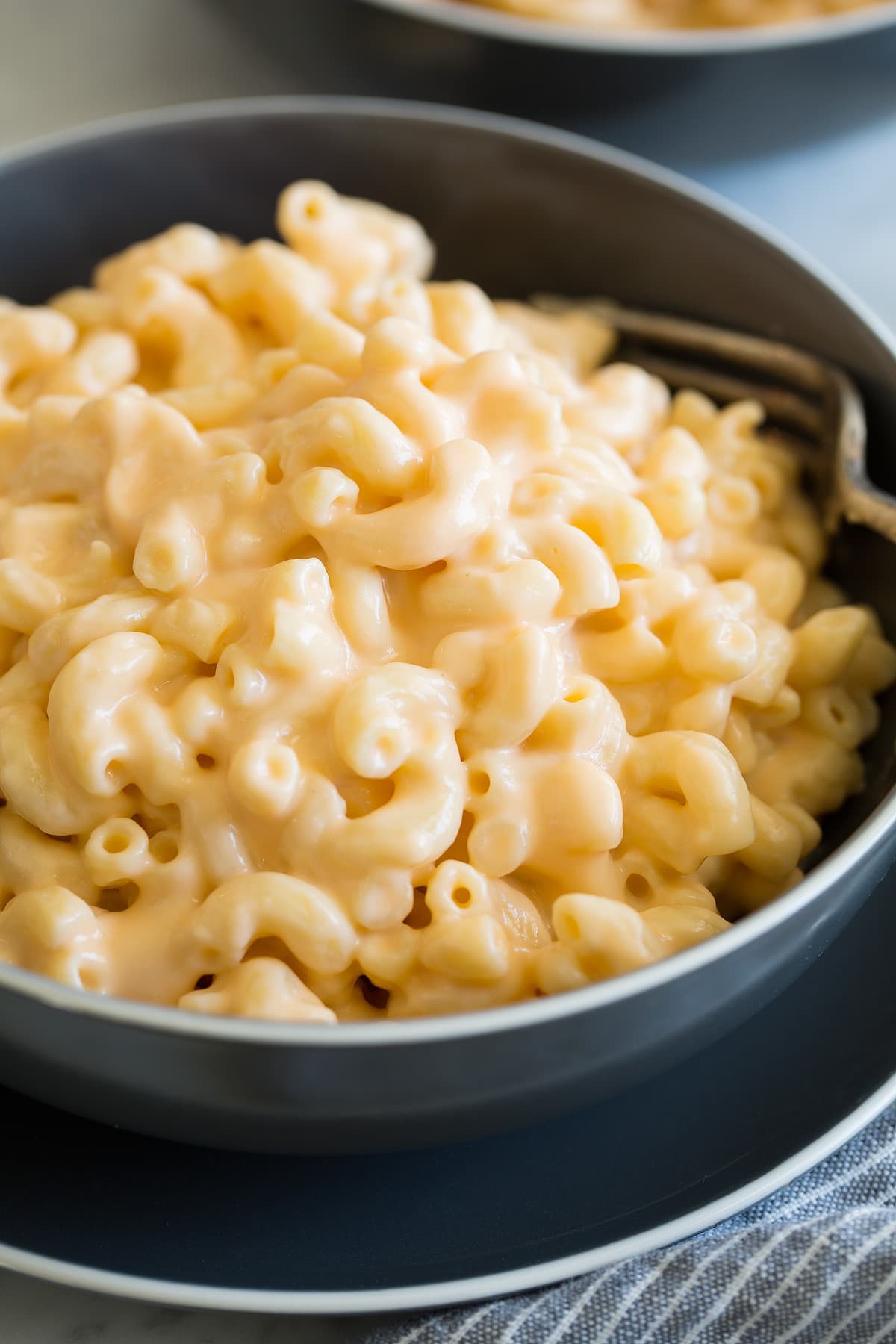 Try this homemade, stovetop recipe for a quick and rich meal that takes less than 20 minutes! Keep a pan of cooked gluten-free noodles to the side. For a lactose-free option that takes a bit longer, try this recipe.
Pulled pork sandwiches (gluten-free, lactose-free)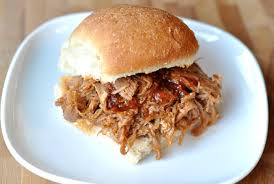 Here's a delicious, flavorful slow-cooker recipe for pulled pork. Pair this with fluffy white buns (and get some gluten-free buns as well) for a summer favorite.
Related: Gourmet Grill Recipes to Wow Your Neighbors With This Summer
Hawaiian haystacks (gluten-free, lactose-free, vegetarian)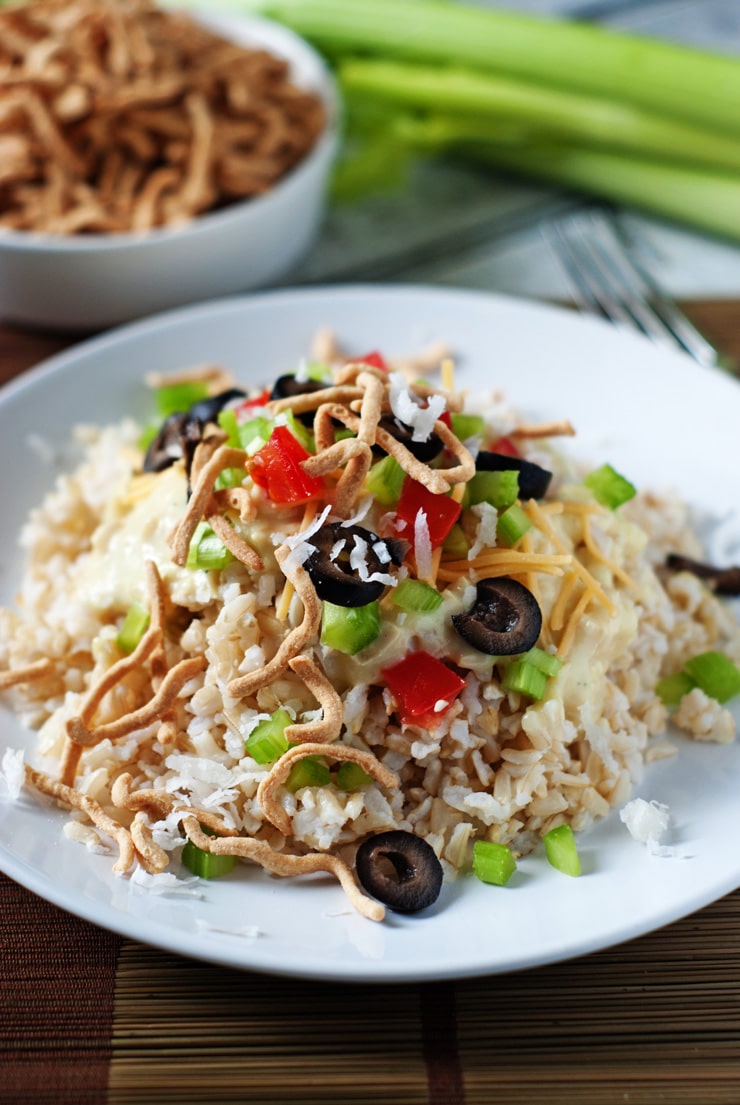 Another easy "bar" meal with lots of options for different tastes, Hawaiian haystacks require minimum prep time. Use this recipe to start. Add meat alternatives like chicken or steak, or vegetables like broccoli florets or corn for a sweet and salty meal. (Just make sure to keep any peanut/nut toppings separate!)
Black beans and rice (gluten-free, lactose-free, vegetarian, vegan)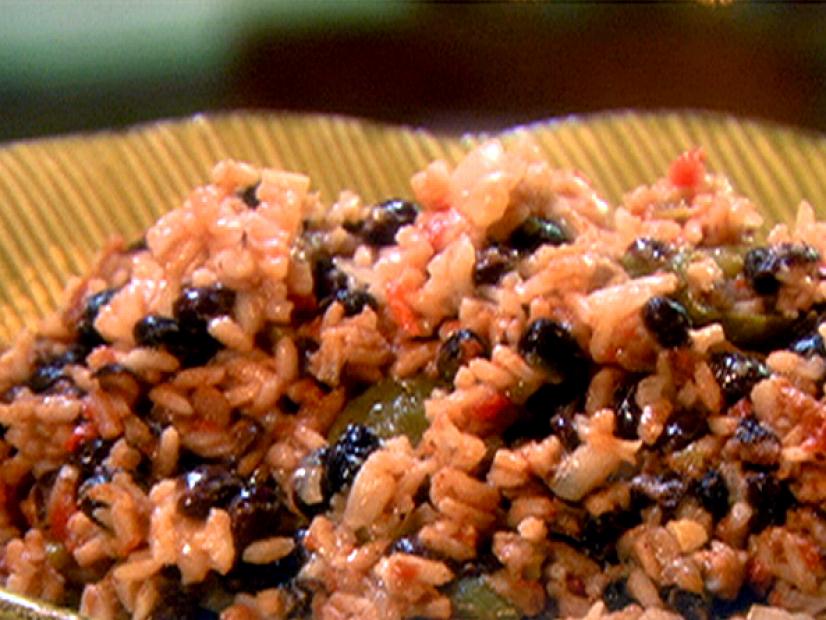 Flavorful and delicious when done well, black beans and rice require only about 20 minutes of active prep time. Use this Food Network recipe for an easy stove-top option. If you want a slow cooker option, this one works as well. 
Enchiladas (gluten-free, vegetarian)
Use this recipe from Minimalist Baker for easy black bean enchiladas. The original recipe is vegetarian, but add shredded chicken, ground beef, or whatever meat alternative you'd like. If you use corn tortillas, the original recipe is gluten-free—just make sure you lightly fry the tortillas in oil before rolling them so they don't break.
Baked Potato Bar (variable)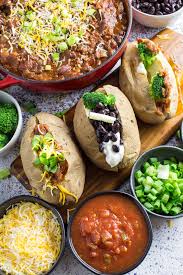 A baked potato alone isn't anything to write home about, but a loaded one can be. Read this article from The Scramble for some extraordinary ways to brighten up a baked potato (including gorgonzola cheese and buffalo sauce, pulled pork, curried chickpeas, and more). Several of these ideas are vegetarian and lactose-free, depending on which one(s) you choose.
Thanks for reading. Do you have a favorite recipe for your food-sensitive family and friends? Comment below!