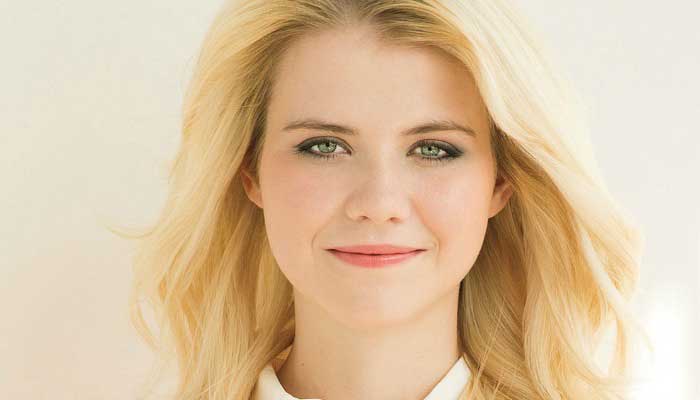 Elizabeth Smart received an Emmy nomination for her appearance as a special correspondent on Crime Watch Daily with Chris Hansen. Smart announced her nomination Tuesday on Instagram.
In addition to interviewing victims and collaborating with the FBI to bring a Cleveland serial child abductor to justice, she has tackled the problem of sexual assault on BYU's college campus and even given chase to a serial rapist. Smart is more than a correspondent; she is a powerful advocate for kidnapping and sexual abuse victims.
Smart was a victim herself when at age 14 she was kidnapped from her home and held captive by Brian Mitchell and Wanda Barzee for nine months until she was rescued. Mitchell abused, threatened, and raped her repeatedly. Nine years after she was rescued, her kidnappers were sentenced — Mitchell to life and Barzee to 15 years in prison.
Crime Watch Daily's Chris Hansen interviewed Elizabeth Smart on her experience as a victim and her work for Crime Watch. Reflecting upon her story, he said, "I obviously followed Elizabeth Smart's story after her abduction, but to sit down and hear in detail what these animals did to her is mind-boggling, and to see what a woman of faith family and character she's become — I'll tell you what — it's truly inspirational."
In 2011, she established the Elizabeth Smart Foundation, which aims to educate children about violent and sexual crimes.
In 2013, Smart published the details of her abduction in her memoir, My Story. And last year Lifetime aired the made-for-TV film, I Am Elizabeth Smart, where Smart narrates the incident from her perspective.
In April 2016, Smart received the Commonwealth Award of Distinguished Service for her work as an advocate for child abduction recovery and founder of the Elizabeth Smart Foundation.
Elizabeth Smart currently works as an ABC commentator focusing on missing persons. She lives in Utah with her husband and two children. Her bravery is an inspiration to millions of people around the country and the world.