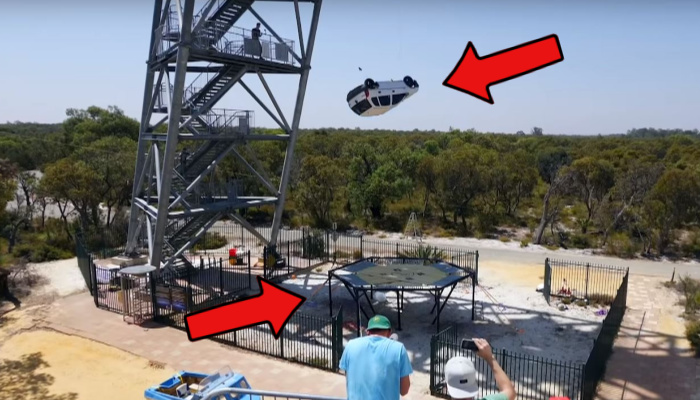 Former NASA engineer and BYU alum Mark Rober has got to have a pretty cool resume. Last year the engineering genius turned a pool full of water into a pool full of jello (it got over 40 million views). The year before that, he created high-tech glitter bombs to foil package-thieves (it got over 70 million views. See part two here). And this year, he's graced us with another incredible feat of engineering:
He created a trampoline that can bounce a CAR after a 150-foot drop. Or, can it? Check out the video to find out (it was posted on March 2nd, and has already been viewed over 5 million times):
Subscribe to Mark's YouTube channel or check out some more of his videos HERE.