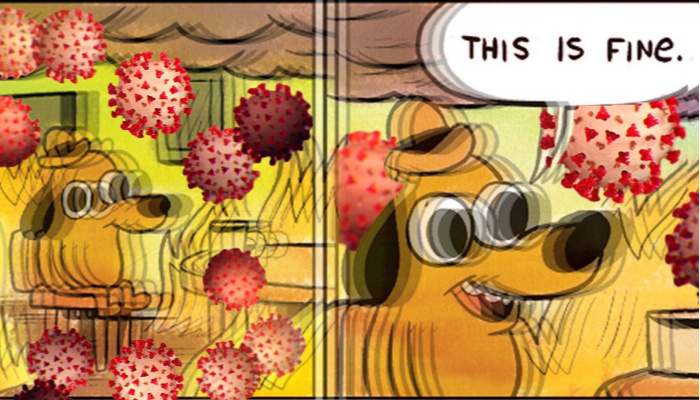 Latter-day Saints around the world are stuck at home practicing some good old-fashioned "social distancing," and frankly, some of them have got too much time on their hands. Thank goodness for that. It's memes like these that keep you laughing throughout the day, instead of crying. Here are just 10 of our favorites. Also, we couldn't find attribution for some of these, so if you know who originally made them, please let us know so we can give them proper credit.
1. Too funny:
2. If you've seen the movie, you get it
3. Poor Utah families
4. True story
Related: 23 Mormon Memes to Make You Laugh
5. Yikes, that escalated quickly:

6. Turn your sound on for this one:
7. Too cool:
8. Just feeling like the end of the world for anyone in Utah:
9. You can bet I'll be raising my hand at home, but this is still a funny image: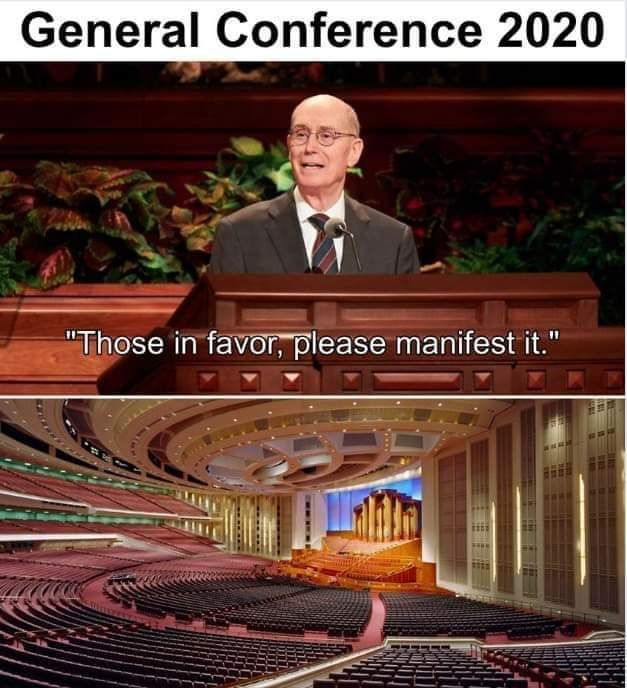 Related: 24 Hilarious Scripture Memes That You Need in Your Life ASAP
10. Don't forget to keep those missionaries in your prayers!
11. OK technically not a meme, but still hilarious:
We used to make fun of all the Mormons with their basements full of groceries when I was growing up. But who's getting the last laugh when supply chains falter? That's right, it's Keyden, his wife Kryssta, and their children Jeighden, Tryssdin, and Alsace-Lorreyne

— Connor Wroe Southard ?? (@ConnorSouthard) February 26, 2020
12. Oh gosh…
13. I see what you did there…
Run across any great memes to ease some of the tension lately? Share them with us in the comments!
(Also, if you have original sources for any of these unattributed memes, let us know!)