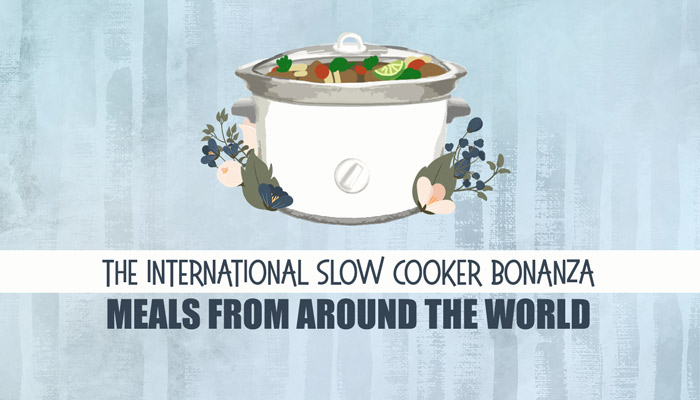 Slow Cookers are perhaps the greatest addition to the home cooking arsenal since man first discovered fire. Maybe an exaggeration, but for Mormons, it sure seems that way. We are a religion well known for our weekly three hour meetings, and our General Conferences every six months and just a general tendency to throw too many meetings.  We always try and fit in so much into too little time. That's where the slow cooker comes in.
I wanted to write this article because these recipes are really for anyone who needs to save time. Imagine you are a college student and want to eat healthy and cheap, but don't have time to really dedicate to cooking. BOOM! The slow cooker saves the day. Imagine you are the relief society president and want to have a good home cooked meals on Sundays, but you also need to visit Sister so and so at 4:15. BOOM! The slow cooker saves the day! I could go on.
But I won't. Instead, I want to give you these recipes. They are from different cultures, even though they are probably Americanized. I tried to find recipes that are cheap and the type that you can set it and forget it, but I may have missed one or two essential recipes. If you are a slow cooker aficionado, please join the conversation and add your recipes below.
** Before we talk about the recipes for slow cooker deliciousness, I need to mention a great secret Brother Favili of Pescara Italy shared with me about cooking. He said it's all about the freshness and goodness of the ingredients. If you can get uber fresh and well-grown ingredients, almost anything you make will be delicious. So with that in mind, let's read the recipes.**
Slow Cooker Recipes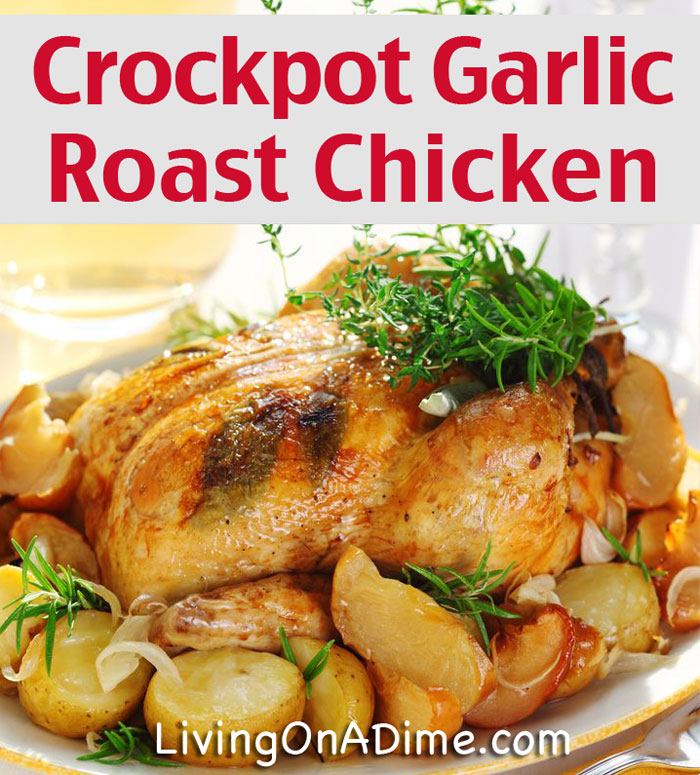 I found this recipe on livingonadime.com. It is a great Sunday option because you cook it for 6-8 hours. I'm also a big fan of garlic.
3-5 lb. chicken
salt
pepper
paprika
3 Tbsp. minced garlic
about 1/4 lb. butter
1/2 cup chicken broth
Sprinkle the chicken with salt, pepper, paprika. Rub the bird inside and out with garlic. Place in the slow cooker. Lay a couple of pats of butter on top of the breast and pour in broth. Cook on Low 6-8 hours. Serve with the garlic butter sauce.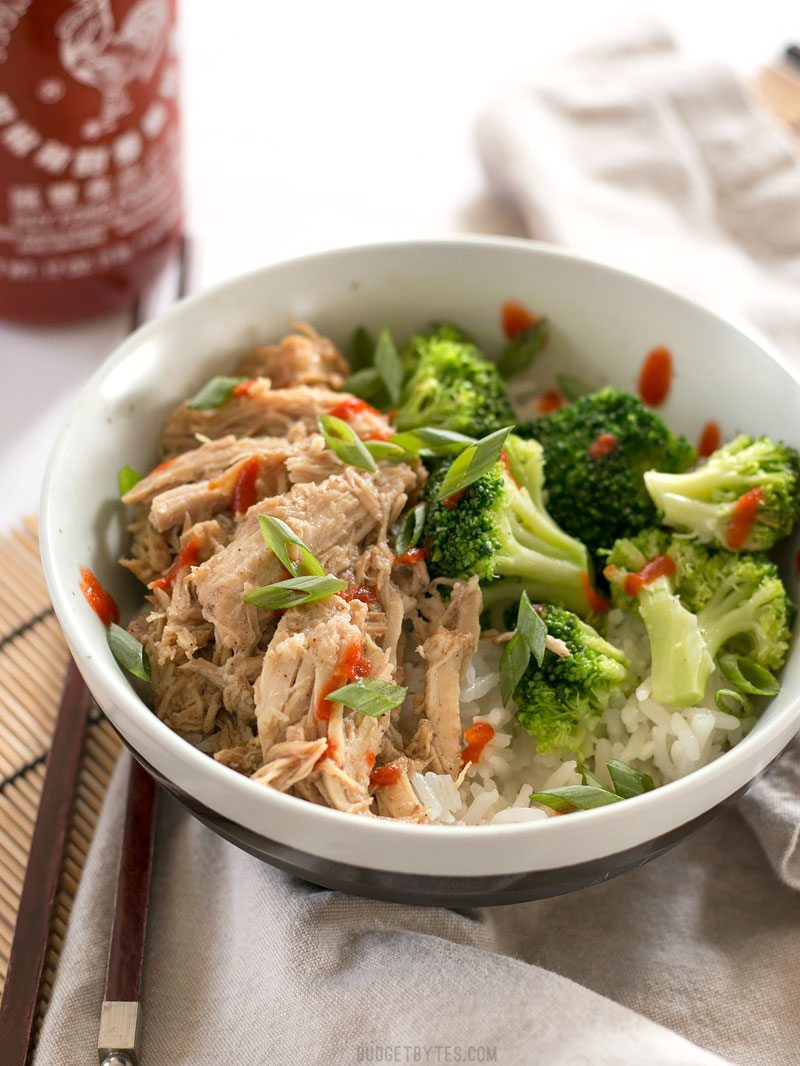 This is an interesting derivation of the southern pulled-pork with 5 spice Asian flavor. I got this recipe off of budgetbytes.com. It's a very versatile recipe that can be eaten in so many different ways. According to the source, this recipe costs around $6.99 but I would budget a little over just in case.
1/4

 

cup

 

brown sugar

1

 

Tbsp

 f

ive spice blend*

2

 

cloves

 

garlic, minced

1

 

Tbsp

 

rice vinegar

3

 

Tbsp

 

soy sauce

4

 

lb

 

pork loin

1

 

Tbsp

 

cornstarch
In a bowl, stir together the brown sugar, five spice blend, minced garlic, rice vinegar, soy sauce, and 1/2 cup water. Trim the fat from the pork loin if desired, then cut the meat into 3-inch chunks. Place the meat in the bottom of a 4-quart or larger slow cooker. Pour the spice mixture over the meat. Place the lid on the slow cooker and cook on high for 4-5 hours or low for 8-10 hours.
After cooking, the meat should be fall-apart tender. Carefully remove the chunks of meat from the slow cooker with tongs. Remove any large pieces of fat or gristle, then shred the meat with two forks.
Remove any pieces of fat or debris from the liquid in the slow cooker. In a small bowl stir together 1 Tbsp cornstarch and 2 Tbsp water. Pour the cornstarch mixture into the liquid in the slow cooker and stir to combine. Return the shredded meat to the cooker and stir to coat in the liquid. Replace the lid and cook on high for 30 more minutes, or just until the liquid begins to bubble and thicken. Serve hot.
*This spice blend is also called Chinese Five Spice and is a blend of aromatic spices like anise, cinnamon, cloves, and pepper. If you can't find it in the regular baking and spice aisle, check the international foods section of your grocery store.
Italian Ragù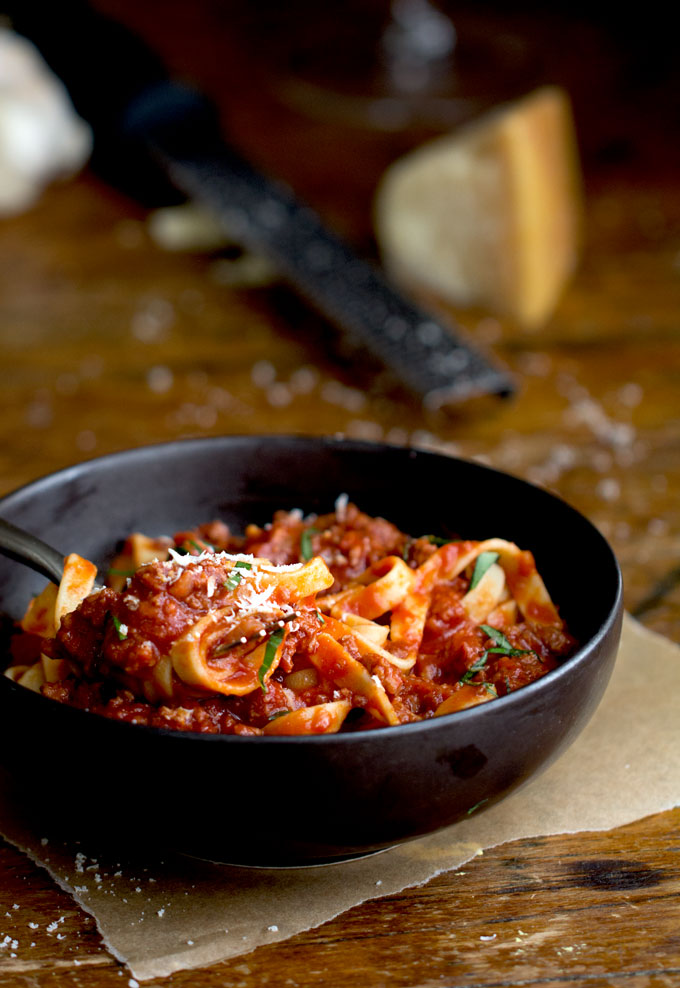 This is actually a recipe taught to me while I was in Sicily by Pippo Portera. It is an excellent recipe because it's very simple and very easy to tweak for a unique taste. My favorite part of this recipe is that it fills the house with a smell that makes your mouth water. Coming home after a long day and smelling that just picks your heart up.
medium sized onion (no bigger than a baseball)
2 stalks of celery
1 large carrot
1 large can of tomato paste
1 tube or small can of tomato concentrate
salt
olive oil
1 pound of ground beef
pasta of your choice.
Clean the vegetables. Get a cheese grater and grate the carrot, the stalks of celery, and the onion after you've taken off the outer layer. Put the veggies in a stovetop pot. Cover the veggies with a good amount of olive oil. The veggies should be swimming in the oil. Then cook the veggies on the stove until the oil boils and the veggies are soft and not crunchy.
Pour vegetables and oil into the slow cooker. Add the tomato paste and the tomato concentrate. The concentrate should equal the amount you could fit on a spoon. Mix all of this together with a wooden spoon. Turn the slow cooker on high.
Take the ground beef and cook out all of the fat. Use wooden spatulas and stirring spoons for this entire process. Metal cooking utensils change the acids in the recipe (actual advice from Pippo Portera). Once the meat is completely cooked. Separate the meat from the liquid grease. Add the meat into the slow cooker and stir with a wooden spoon and then leave on high for about 15 minutes. Then put the slow cooker as low as it can go.
One of the cool things about this recipe is that the longer you can let it cook without it burning, the better it tastes. Occasionally stir from time to time, especially the first time you cook it, but after you get the basics, you can tweak it as you want. Once the sauce is done, add it to the pasta al dente of your choice and enjoy.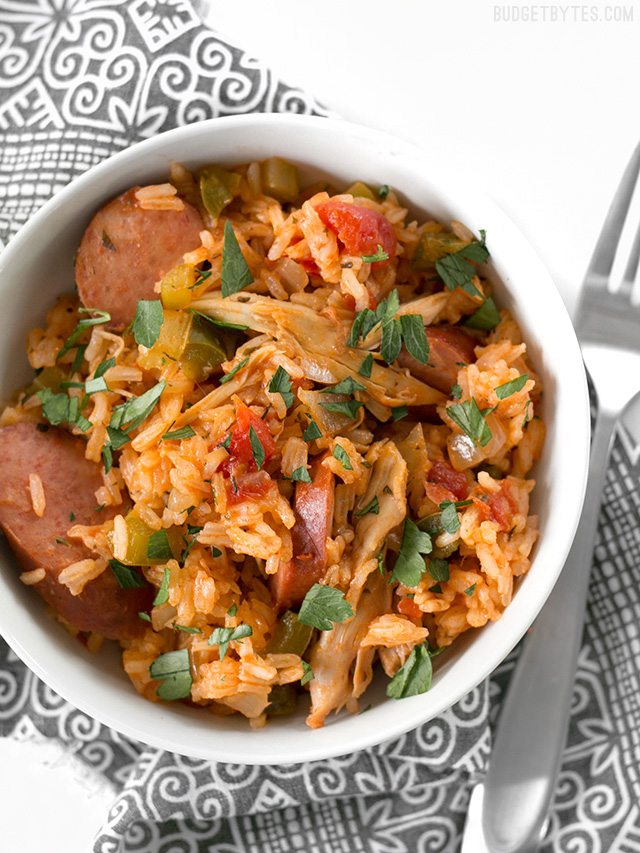 This recipe also comes from budgetbytes.com. I would definitely recommend going back to the source. The author adds in some interesting commentary. She also mentions that you have to get the right kind of sausage for this. It's one of those small things that make a big change to the recipe. The author says it should cost about $11.
3

 

ribs celery

1

 

yellow onion

1

 

green bell pepper

2

 

cloves

 

garlic

12-16

 

oz.

 

smoked sausages

2

 

boneless, skinless chicken thighs (optional)

1

 

tsp

 

dried oregano

1

 

tsp

 

dried thyme

1/2

 

Tbsp

 smoked paprika

1/2

 

tsp

 

cayenne pepper

freshly cracked pepper (15-20 cranks of a mill)

2 15 oz.

 

cans

 

diced tomatoes (or one 28oz. can)

1/4

 

bunch fresh parsley, chopped

2

 

cups

 

chicken broth

2

 

cups

 

uncooked long grain white rice

3

 

green onions, sliced
Finely dice the celery, onion, and bell pepper. Mince the garlic. Add the celery, onion, bell pepper, and garlic to the bottom of a 5 quart or larger slow cooker. Slice the smoked sausage into rounds or half moons and add them to the slow cooker, along with the chicken thighs, oregano, thyme, paprika, cayenne, and freshly cracked pepper.
Pour the diced tomatoes and all their juices over the meat and spices in the slow cooker. Add the chicken broth and a handful of chopped fresh parsley. Stir briefly. Place the lid on the slow cooker, turn the heat on to high, and cook for four hours.
After four hours, the liquid in the slow cooker should be boiling. Carefully remove the chicken thighs, making sure to replace the lid quickly, shred the meat, and stir it back into the pot along with the uncooked rice. Replace the lid and let it continue to cook on high for 20-25 minutes, or until the rice has absorbed most of the liquid. Remove the lid, test the rice to make sure it's tender, then stir to fluff the ingredients. Sprinkle the sliced green onions over top, then serve.
This recipe comes from allrecipes.com.  I had to put in a pulled pork recipe because pulled pork is probably one of the best things ever.  It's a really easy thing to make, and it just hits the spot.
1 teaspoon vegetable oil
1 (4 pound) pork shoulder roast

1 cup barbeque sauce

1/2 cup apple cider vinegar

1/2 cup chicken broth

1/4 cup light brown sugar

1 tablespoon prepared yellow mustard

1 tablespoon Worcestershire sauce

1 tablespoon chili powder

1 extra large onion, chopped

2 large cloves garlic, crushed
1 1/2 teaspoons dried thyme

8 hamburger buns, split

2 tablespoons butter, or as needed
Pour the vegetable oil into the bottom of a slow cooker. Place the pork roast into the slow cooker; pour in the barbecue sauce, apple cider vinegar, and chicken broth. Stir in the brown sugar, yellow mustard, Worcestershire sauce, chili powder, onion, garlic, and thyme. Cover and cook on High until the roast shreds easily with a fork, 5 to 6 hours.
Remove the roast from the slow cooker, and shred the meat using two forks. Return the shredded pork to the slow cooker, and stir the meat into the juices. Spread the inside of both halves of hamburger buns with butter. Toast the buns, butter side down, in a skillet over medium heat until golden brown. Spoon pork into the toasted buns.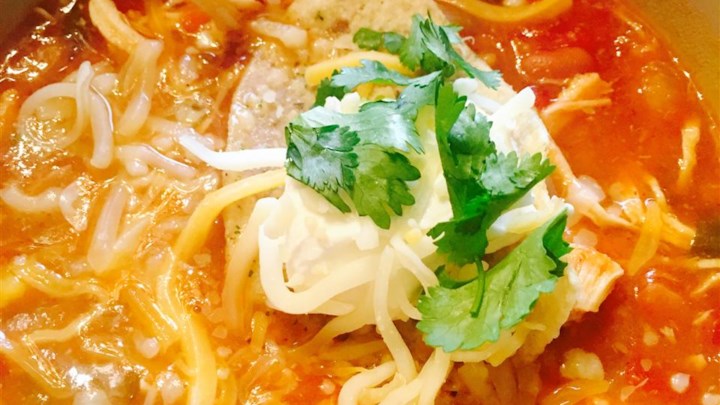 This recipe also comes from allrecipes.com. This comes from down south. I like things that are very versatile and this is one of those things. You make it less liquid and it can fit inside a tortilla, or you use it as a dip. So many options.
1 onion, chopped

1 (16 ounce) can chili beans

1 (15 ounce) can black beans
1 (15 ounce) can whole kernel corn, drained

1 (8 ounce) can tomato sauce

1 (12 fluid ounce) can or bottle beer
2 (10 ounce) cans diced tomatoes with green chilies, undrained
1 (1.25 ounce) package taco seasoning
3 whole skinless, boneless chicken breasts
1 (8 ounce) package shredded Cheddar cheese (optional)
sour cream (optional)

crushed tortilla chips (optional)
Place the onion, chili beans, black beans, corn, tomato sauce, beer, and diced tomatoes in a slow cooker. Add taco seasoning, and stir to blend. Lay chicken breasts on top of the mixture, pressing down slightly until just covered by the other ingredients. Set slow cooker for low heat, cover, and cook for 5 hours.
Remove chicken breasts from the soup, and allow to cool long enough to be handled. Stir the shredded chicken back into the soup, and continue cooking for 2 hours. Serve topped with shredded Cheddar cheese, a dollop of sour cream, and crushed tortilla chips, if desired.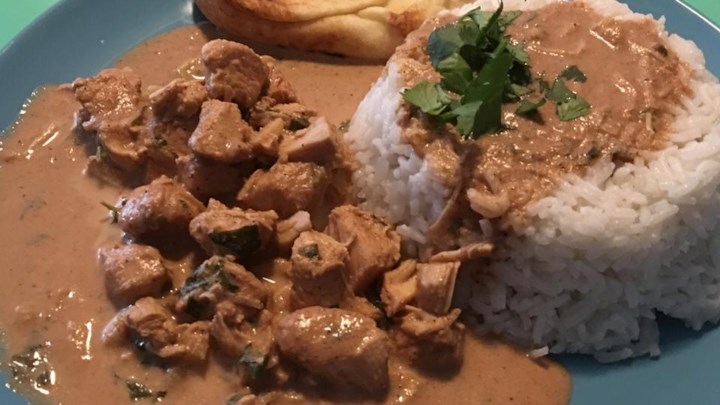 This is more of a Southeast Asian flavor.  It comes from allrecipes.com (if you haven't noticed, allrecipes.com is a great cooking resource).
1 1/2 pounds skinless, boneless chicken breast, cut in bite-sized pieces

1 (14.5 ounce) can tomato sauce

1 cup plain yogurt

1 jalapeno pepper, seeded and minced

1 tablespoon minced fresh ginger

1 tablespoon ground cumin

2 teaspoons garam masala

2 teaspoons ground black pepper
2 teaspoons paprika
1 clove garlic, minced

1 teaspoon ground cinnamon

1 teaspoon ground coriander

1 teaspoon salt

1 cup heavy whipping cream

1/4 cup fresh cilantro, chopped

lemon, juiced
Stir chicken, tomato sauce, yogurt, jalapeno pepper, ginger, cumin, garam masala, black pepper, paprika, garlic, cinnamon, coriander, and salt together in a slow cooker. Cook on Low for 6 to 8 hours. Stir cream, cilantro, and lemon juice into chicken mixture during the last 30 minutes of cooking.
Slow Cooker Desserts
I'm only going to give you two desserts. There are so many more out there. If you want more resources, check out bettycrocker.com.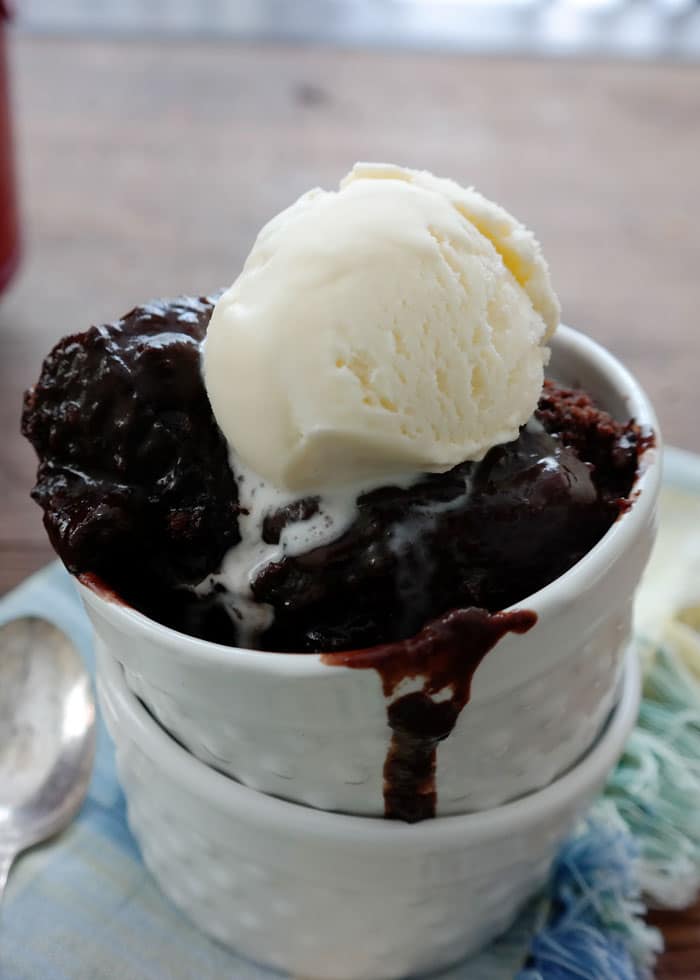 This was obviously a must. No life is complete without chocolate lava cake. This recipe comes from foodfanatic.com.
1 cup all-purpose flour
2 teaspoons baking powder
6 tablespoons butter
1/4 cup semisweet chocolate chips
1 cup granulated sugar, divided
9 tablespoons unsweetened cocoa powder, divided
1 tablespoon pure vanilla extract
1/4 teaspoon salt
1/3 cup milk
1 egg yolk
1/3 cup brown sugar
1 1/2 cups hot water
Spray inside of slow cooker with non-stick cooking spray. In a large microwave-safe bowl, melt butter and chocolate chips in microwave on high for 1 minute. Stir until melted and if needed heat for an additional 15 seconds.  Stir in 3 tablespoons cocoa powder, 2/3 cup sugar, vanilla, salt, milk and egg yolk. Mix until completely combined.
Stir in flour and baking powder, mixing just until completely incorporated. Spread batter evenly in bottom of the prepared slow cooker. In a medium bowl, combine Remaining 6 tablespoons cocoa powder, remaining 1/3 cup sugar, brown sugar, and hot water, mixing until combined. Gently pour over batter, do not stir in.
Cover slow cooker with lid and turn slow cooker to High setting. Cook, covered for 2 hours. When cake is done (cake will be set and edges will be starting to pull away from sides of the pot), remove lid, being careful not to let condensation on lid drip onto the cake. Let cake sit for 30 minutes before serving. Top with a scoop of vanilla ice cream.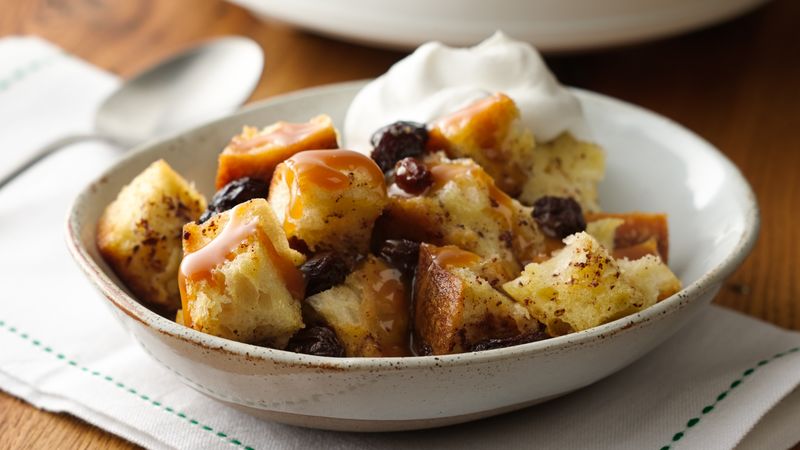 This is such a good post-general conference treat. It just screams "autumn dessert!" This recipe comes from bettycrocker.com.
8 cups 1-inch cubes day-old French bread

1/2 cup raisins, if desired

2cups milk

4 eggs

1 cup sugar

1/4cup butter, melted

1 teaspoon ground cinnamon

1/2 teaspoon vanilla

1/4 teaspoon ground nutmeg
Spray 5-quart oval slow cooker with cooking spray. Place bread and raisins in slow cooker. In a medium bowl, beat milk, eggs, sugar, melted butter, cinnamon, vanilla, nutmeg and salt with whisk; pour over bread and raisins. Toss to evenly coat. Let stand 10 minutes. Toss again to make sure custard is evenly distributed. Cover and cook on Low heat setting 2 1/2 to 3 hours or until knife inserted near center comes out clean. Serve warm with whipped cream.
Hope You're Hungry
I hope you enjoyed this article and these recipes. I challenge you to try every single one of them. I know I will.
I enjoyed writing this article because our lives are very complicated things. Everything is connected. If we can eat healthier, save some money, teach our parents or kids valuable life skills, or just enjoy doing something I think it brings us closer to Christ. So enjoy this good food and enjoy coming closer to Christ.
Please share any other recipes you know of below.